Melbourne's new attack warning system fails to alarm shoppers (VIDEO)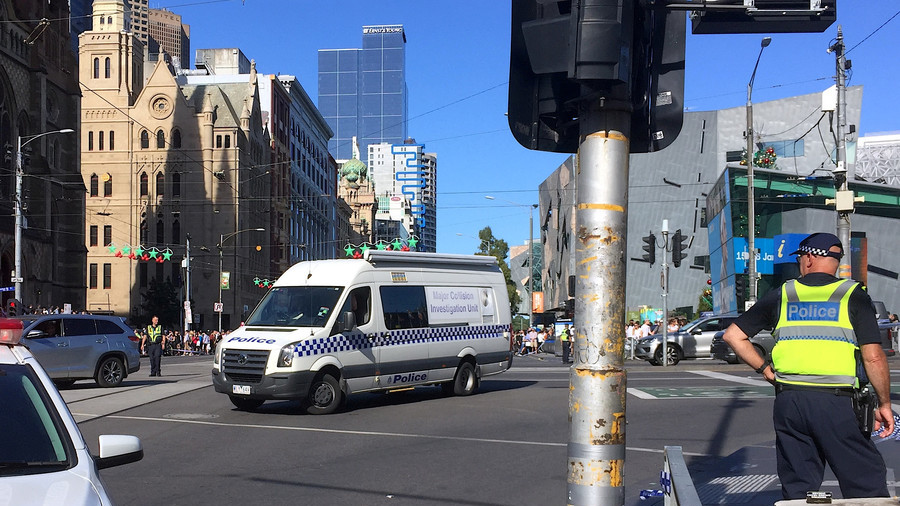 The first ear-splitting wail of Melbourne's new emergency warning system failed to raise much interest amongst shoppers in the southern Australian city Wednesday.
Pedestrians on Lonsdale Street in the city center showed little regard for the alarm as officials conducted their first test of the system, which is designed to emit a warning message in the event of terrorist attacks, riots and other emergencies. In a video of the test posted online, people can be seen ambling around a retail area, calmly ignoring the alarm.
The public's reaction seemingly makes a mockery of police official Shane Patton's assertion to SBS News that the signal will "alert the public and say 'listen, pay attention – something is happening.'"
READ MORE: Melbourne car ramming: 32yo driver has a history of drug use and mental health issues
Melbourne has recently been the site of a number of attacks and terrorist plots. On December 21, a driver plowed his car into Christmas shoppers at Flinders Street Station, an area near the the alarm test site, injuring 18 people, including one young child. The driver was a 32-year-old Australian citizen of Afghan descent with a history of drug use and mental health issues. Police said there is no evidence that it was an act of terrorism.
Police reportedly foiled a plot to attack an event in the city on New Year's Eve. A 20-year-old man allegedly planned to shoot people with an automatic gun at the Federation Square party, an event attended by about 500,000 people last year.
READ MORE: 'Largest meth bust in Australia's history': Police seize 1.2 tons of drug worth AU$1 billion
Other landmarks near the site, such as Parliament House, Melbourne Town Hall, the State Library of Victoria as well as a number of major hotel chains, are considered major terrorist targets in any potential attack.