'Largest meth bust in Australia's history': Police seize 1.2 tons of drug worth AU$1 billion
Australian police have arrested eight men in the country's largest-ever meth seizure. The haul is a record 1.2 tons of methamphetamine with an estimated street value of AU$1.04 billion ($800m).
After a multi-agency investigation across the country, Australian police conducted a special operation to disrupt "a serious crime syndicate" and prevent the record drug importation on Friday morning.
Law enforcement arrested six Australian men in Geraldton and two men in Perth during the operation, seizing a van with 59 bags inside, each containing around 20kg of meth.
Another bag containing some 20kg of the drug was found on a boat docked at Geraldton, bringing the total amount seized to around 1.2 tons. Police say the drugs found in the van had been offloaded from the boat.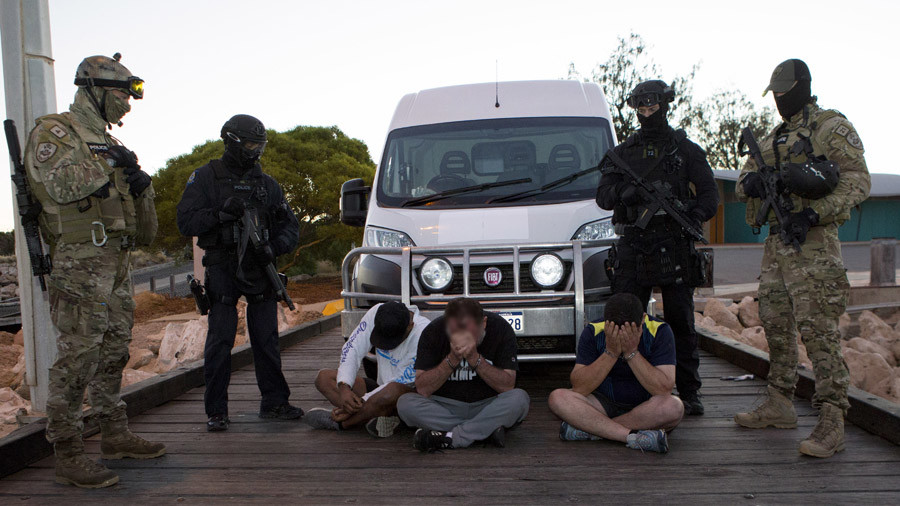 "Intelligence has led to five law enforcement agencies working together to disrupt what we will allege is a serious crime syndicate. We are striking at the top end of drug trafficking before it gets further down the distribution chain," WA Police Commissioner Dawson said in a statement.
The bust was larger than the previous, unrelated 903kg seizure, which was made in Melbourne in April.
The suspects, aged between 33 and 52, remain in custody. Two are to appear in Perth Magistrates Court on Friday, while the remaining six men will face Perth Magistrates Court in January.