$1bn worth of seized narcotics spectacularly burnt by Thailand, Myanmar & Cambodia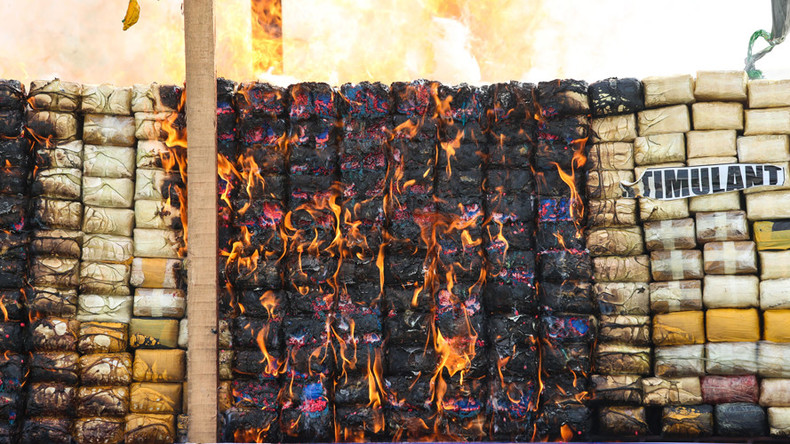 Thailand, Myanmar, and Cambodia have burned nearly $1 billion worth of seized narcotics in a joint campaign marking the UN day against drug abuse and trafficking. Meanwhile, authorities in those countries are struggling to curb a flood of illicit drugs.
In Thailand, a total of 17 tons of drugs with a street value of $559 million was torched on Monday in three provinces. The grand anti-drug display saw 7.8 tons of methamphetamine pills, known as 'yaba', five tons of dried marihuana, and nearly 1.2 tons of crystal amphetamine going up in flames, according to the Bangkok Post.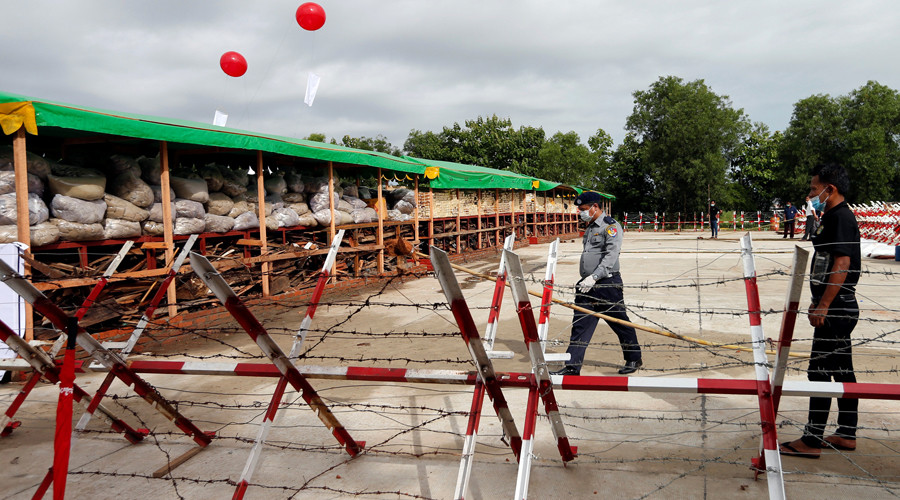 "Currently, we are able to take down a lot of networks, including... transnational networks bringing drugs into Thailand... to be shipped to Malaysia and other countries," said the secretary-general of Thailand's anti-drug agency, Sirinya Sitthichai, as quoted by Reuters.
READ MORE: Crystal meth cheaper than Burger King in Asia, seizures quadruple in 5 years
Myanmar, one of the world's largest producers of illicit drugs, torched narcotics with an estimated value of $385 million, including opium, heroin, cocaine, and methamphetamine tablets.
"It's the biggest burning of seized drugs in (Myanmar's) history," AFP cited an unnamed senior police officer from the capital, Naypyidaw, as saying.
"Drug production has increased every year since 2006," said the police chief in Yangon, Win Naing, who witnessed the burning.
Most of the confiscated drugs reportedly came from Shan State, where many people rely heavily on cultivating opium poppies.
According to a survey conducted by the UN Office on Drugs and Crime, about 1 in 10 households in Shan State are directly involved in cultivating poppies in order to earn money "for food and basic essentials." Myanmar accounted for 20 percent of the world's cultivation in 2015.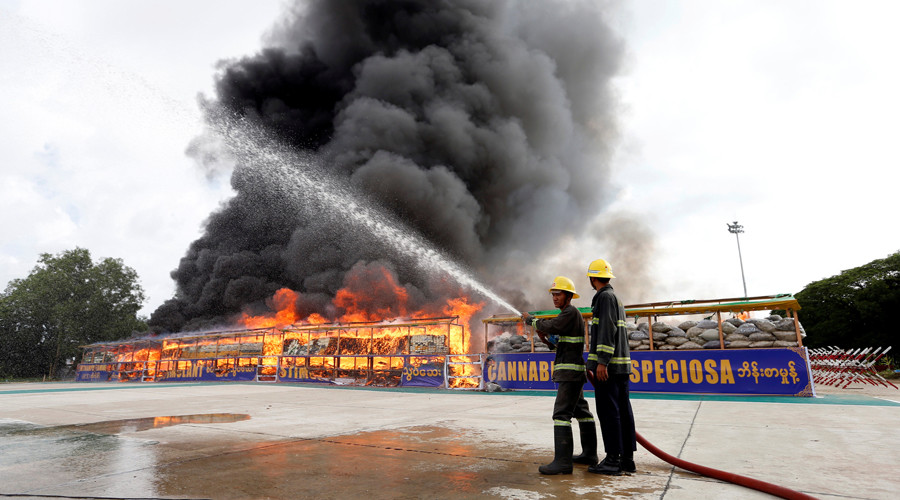 Meanwhile, in Cambodia, 126 kilograms of drugs with a street value of about $4 million were set ablaze.
"The burned drugs, including heroin, crystal methamphetamine, methamphetamine pills, ketamine and ecstasy, were seized from criminals in late 2016 and early 2017," said the secretary-general of the country's national drug combating authority, Meas Vyrith, according to Xinhua.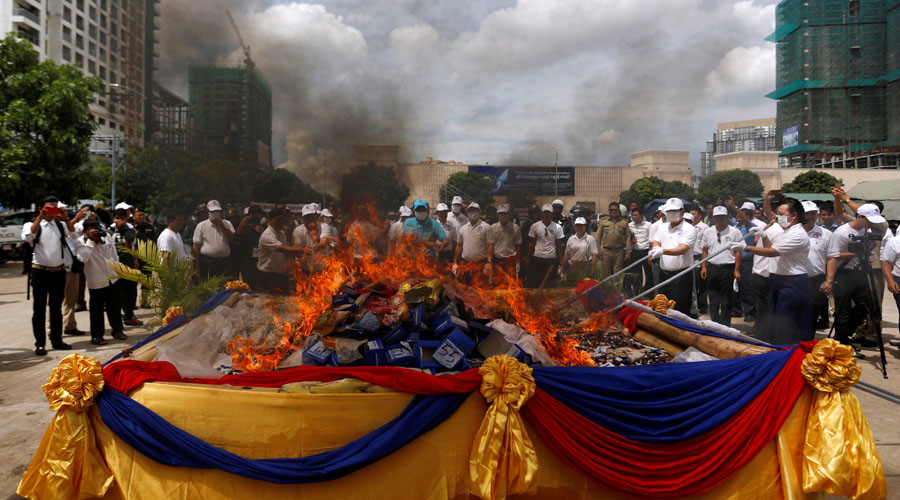 You can share this story on social media: