'Dreadful & heartbreaking': 100s of 'boiled' bats fall from sky amid Australian heat wave (PHOTOS)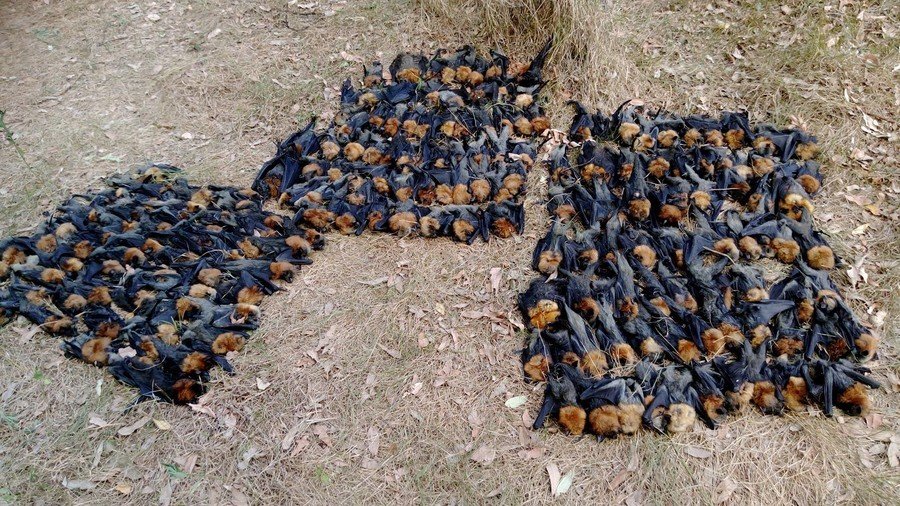 Hundreds of flying foxes have dropped from trees amid boiling temperatures in Australia, according to wildlife groups which posted images of the dead mammals online. One group said the death toll could end up in the thousands.
The deaths of the fruit bats, also known as flying foxes, occurred in Campbelltown, New South Wales (NSW), where temperatures exceeded 44°C (111°F) on Sunday.
"Heat stress sadly claimed the lives of many hundreds of young flying-foxes at Campbelltown yesterday afternoon & the camp at Parramatta Park was also impacted," the NSW Wildlife Information, Rescue and Education Service (WIRES) wrote on Facebook early Monday. "Hundreds of mainly young flying-foxes were lost to the heat yesterday & the final count could run to thousands."
The group credits volunteers who rushed to try to save the lives of the bats, calling their efforts "heroic and heartbreaking." Although fluids were provided to those which could be reached, hundreds of lives were lost.
WIRES, along with the wildlife campaign 'Help Save the Wildlife and Bushlands in Campbelltown,' posted images of the dead mammals online. One of the photos showed dozens of dead bats lying on the ground.
Help Save the Wildlife and Bushlands in Campbelltown called the incident "dreadful and heartbreaking" in a Facebook post on Sunday. The group cited a headcount of around 200 dead bats, but noted that hundreds more were trapped in trees and were completely unreachable.
"I don't know how many times I bent down and got on my knees to pick up a dead baby," Campbelltown colony manager Kate Ryan told the Campbelltown Macarthur Advertiser. "There were dead bodies everywhere."
Ryan told the newspaper that the bats "basically boil" in extreme heat. "It affects their brain – their brain just fries and they become incoherent... it would be like standing in the middle of a sandpit with no shade."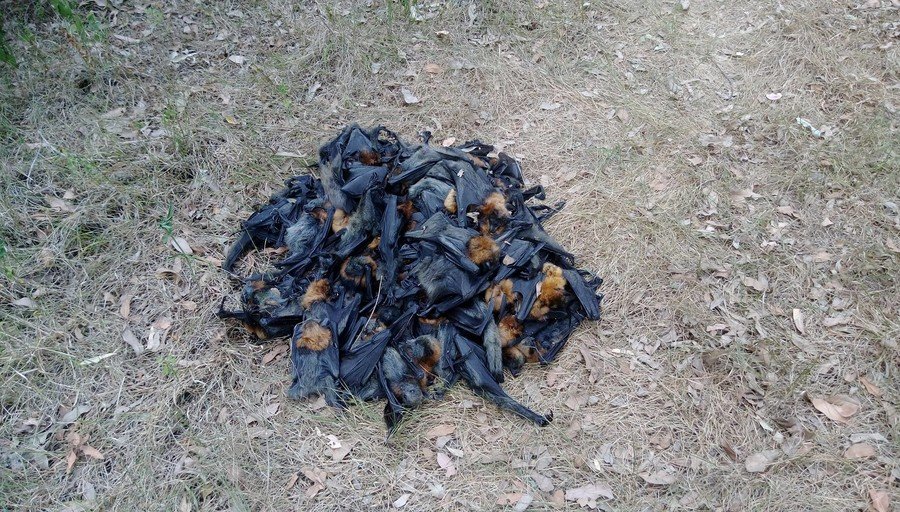 More than 100 bats were nursed back to health by volunteers, according to the Advertiser. About 20 were taken into care after being deemed in critical condition. Ryan warned that a similar incident is likely to occur if temperatures once again reach the mid 40s, citing climate change as a major factor.
You can share this story on social media: