Philippines watchdog to probe Duterte killing claims after UN calls for investigation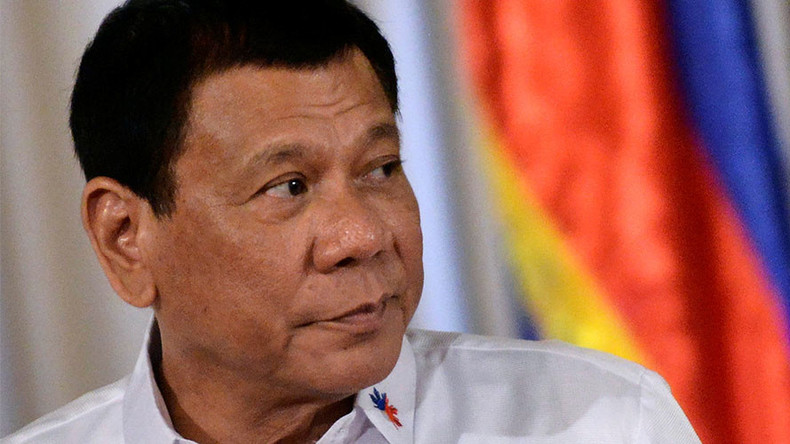 The Philippines' independent human rights watchdog says it will investigate President Rodrigo Duterte's admission that he killed three suspected criminals while he was mayor of Davao, after the UN's human rights chief called for a murder probe.
The chief of the Philippines' Commission on Human Rights, Jose Gascon, said he has formed a team of investigators to look into the matter.
"Law enforcement agencies... must investigate as a matter of course any information that suggests that a crime may have been committed with the view to ensuring that perpetrators are ultimately held accountable should the evidence warrant it," Gascon said in a statement released on Thursday, as quoted by AFP.
He went on to state that the commission has "reconstituted a team to further investigate" allegations that, while serving as mayor of Davao, Duterte ran death squads that killed more than 1,000 petty criminals. The commission had previously looked into the matter, but did not file any criminal charges.
Gascon said the new team will "look into any matter that may further shed light on the killings in Davao that was the subject matter of our previous investigation."
The Philippines' Commission on Human Rights is an independent government body that prosecutes law enforcement officers or other officials who carry out torture or extrajudicial killings, or violate the constitutional rights Filipino citizens.
Gascon's remarks come just a day after the UN's high commissioner for human rights, Zeid Ra'ad Al Hussein, said that Duterte should be investigated for murder.
"The killings committed by Mr. Duterte, by his own admission... clearly constitute murder," Hussein said in a statement on Wednesday. "It should be unthinkable for any functioning judicial system not to launch investigative and judicial proceedings when someone has openly admitted being a killer," he added.
Duterte first said that he had killed at least three men suspected of kidnapping and rape in Davao in 2015, the year before he was elected president.
The president repeated the claim that he had "personally" killed suspected criminals during a speech earlier this month.
"In Davao, I used to do it personally," he said. "Just to show the guys that, if I can do it, why can't you?"
"And I'd go around in Davao with a motorcycle, with a big bike around, and I would just patrol the streets, looking for trouble also. I was really looking for a confrontation so I could kill," he said.

Duterte, who came to power in May on a promise to eradicate illegal drugs in the Philippines, has been sharply criticized by the US, the European Union, and the United Nations for carrying out a violent "war on drugs," which has led to the deaths of more than 4,500 people.
However, Duterte has vowed to continue the campaign as long as he is president, denying that it violates human rights, while firing back at those who disapprove.
His list of critics includes outgoing US President Barack Obama. Duterte even admitted earlier this month that he had faked an illness during the recent APEC summit to avoid meeting Obama, who he had previously called a "son of a b**ch/whore" and told to "go to hell."
In November, Duterte lashed out at European lawyers, saying that they have "brains like a pea," while asserting that Western courts are "bulls**t."
Moreover, in September, Duterte called UN Secretary Ban Ki-moon a "devil" and accused the EU of condemning his war on drugs "in atonement" for its own sins, delivering a "f**k you" message to the 28-member bloc.
You can share this story on social media: