Duterte admits faking illness to avoid Obama at APEC summit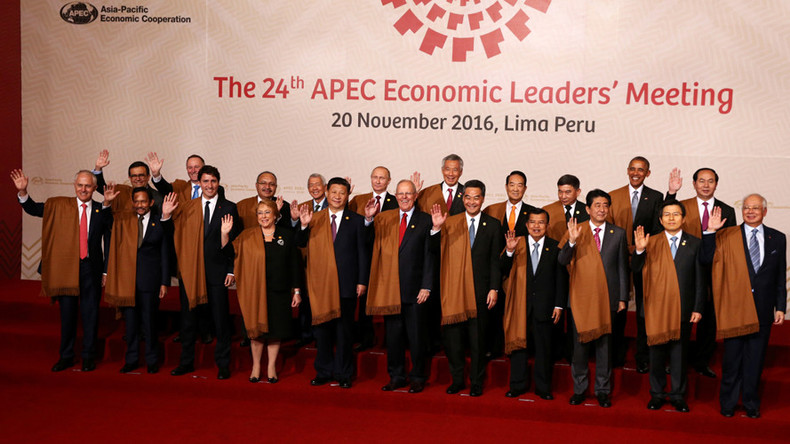 Philippines President Rodrigo Duterte said he skipped an evening event at a recent APEC summit to avoid meeting his US counterpart Barack Obama, whom he has targeted with offensive remarks on several occasions.
Duterte was not present at the leaders' gala or the traditional family photo op during the Asia-Pacific Economic Cooperation (APEC) session in Lima, Peru, last month. In a speech at the Wallace Business Forum in Manila, Duterte backtracked on his earlier explanation for the absence, and said he didn't skip the events due to an upset stomach, but rather feigned illness to avoid meeting Obama, the Philippine Star newspaper reported.
Read more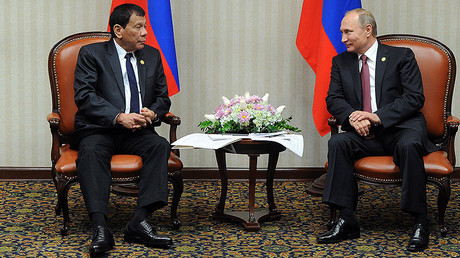 "I was there. I attended the meetings, actually. Do not believe those idiots out there. But you know, Obama was there, and because we had an exchange of words, I was just trying to avoid an awkward situation," Duterte said at the Monday gathering.
Duterte said he feared that Obama would not accept his "gesture of handshake or his [Obama's] getting out of the way to avoid him."
"Because I did not want to create a scene, an awkward situation, I just stayed on the sidelines. That's the truth, I was avoiding an awkward situation, especially an international awkward behavior," the Philippines president said.
"I did not have a bum stomach; do not believe it. That was just an excuse. But really – I would not know how to react if he (Obama) would just push my hand," he said.
Duterte is well known for his undiplomatic statements towards foreign organizations and politicians, including Obama. On different occasions, the Philippines leader has told the US president to "go to hell" and called him a "son of b*tch."
Duterte's rhetoric has been quite the opposite in relation to US President-elect Donald Trump, though, whose victory Duterte welcomed. The Philippines leader pointed out he has much in common with Trump, saying: "We both like to swear."
"One little thing, we curse right away, we're the same," he said.