2014 in review: The wow and weird moments in business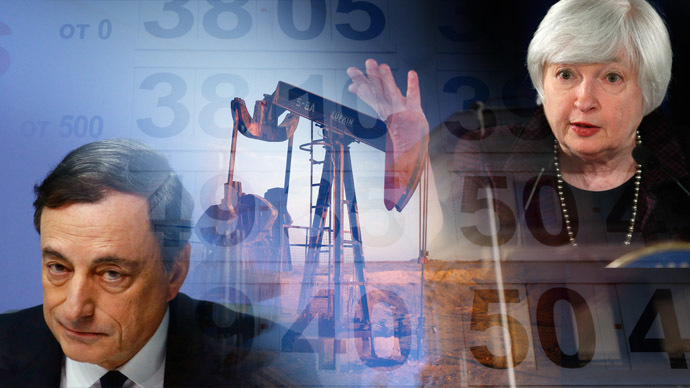 2014 was a weird financial year. Oil hit a record high and low, economic war erupted over Ukraine, bankers found new tricks to cheat, China's role significantly increased, and while the US pulled itself out of recession, Europe looks poised to re-enter.
Oil hits high and low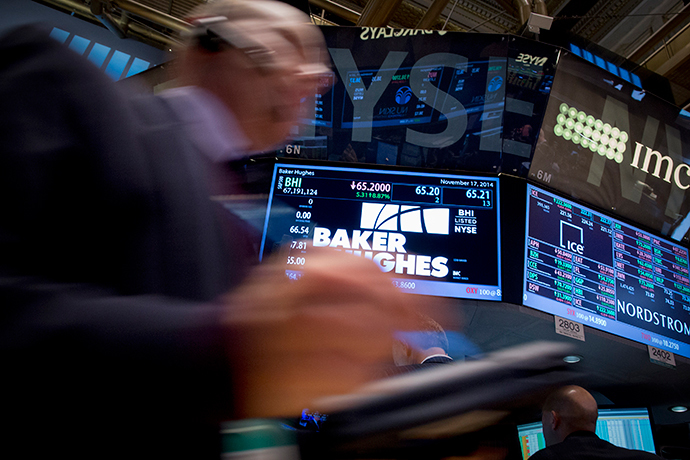 June saw oil prices peak at $116 a barrel, and just six months later they have halved to $60 a barrel. Prices plunged further when OPEC decided to keep production at 30 million barrels per day. Exporters such as Canada, Norway, and Russia have seen their currencies tumble on the back of weaker oil prices.
READ MORE: Oil slumps into tailspin as OPEC leaves output unchanged
The ruble suffers perfect storm
Russia's currency was decreased in tandem with oil prices, and entered a free fall when it lost more than 20 percent on December 16, 2014. Since, authorities have reversed the plunge with more frequent ruble interventions.
READ MORE: Ruble recovers, as big exporters ordered to behave
Russia and West go to economic war over Ukraine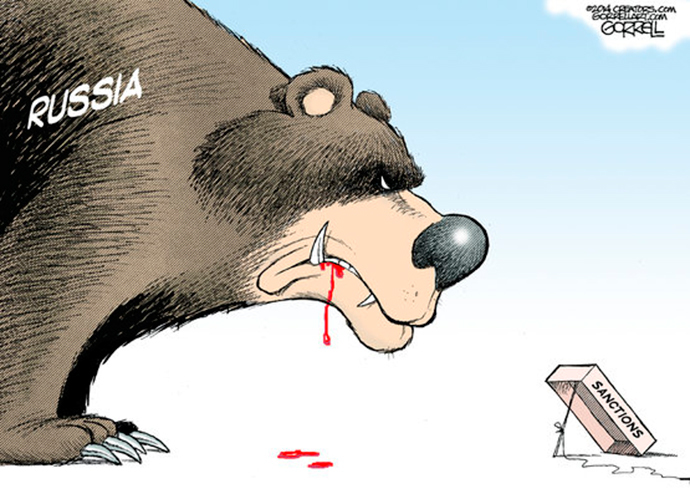 The US and EU slapped Russia with several rounds of sanctions, starting in March after Crimea rejoined Russia. The US and EU then hit Russia's economy- including its oil and finance sector, with the Kremlin responded by banning all agriculture imports from countries that have imposed sanctions against Russia. The ban has hurt Europe, one of Russia's closest business and trade parters, at a time it is trying to kick-start its economy.
READ MORE: Who is hit hardest by Russia's trade ban?
Goodbye World Bank, hello BRICS Bank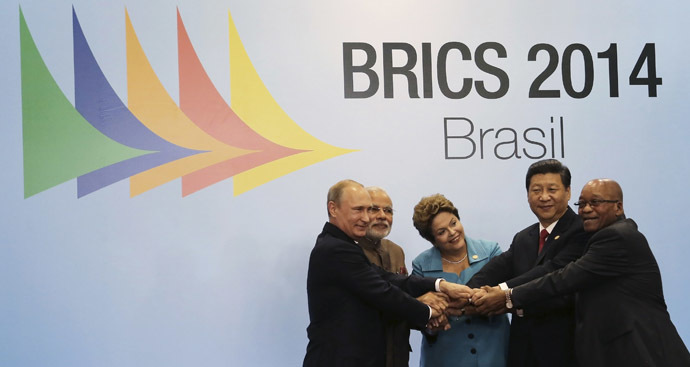 Brazil, Russia, India, China, and South Africa established a $100 billion bank and $100 billion currency pool to cut out Western financial dominance. The bank will be a resource pool to fund infrastructure projecs in the 5 emerging economies.
READ MORE: BRICS establish $100bn bank and currency pool to cut out Western dominance
China overtakes US in terms of PPP
In 2014 China reached $17.6 trillion or 16.48 percent of the world's purchasing-power-adjusted GDP, while the US was slightly less, 16.28 percent or $17.4 trillion, according to International Monetary Fund data. This puts it ahead of the US by purchasing power. By GDP the US is still king.
READ MORE: China surpasses US as world's largest economy based on key measure
Chinese company makes IPO history in US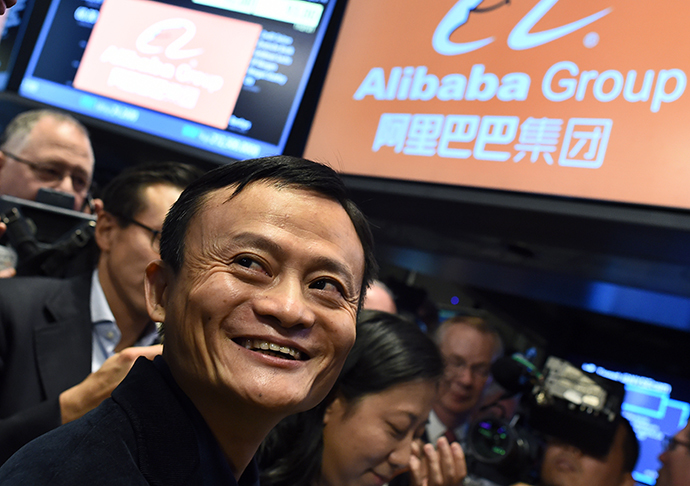 Another sign of China's monumental growth is the mega $25 billion debut of Alibaba, the Chinese e-commerce giant that is now the world's most valuable tech company, valued at $230 billion.
READ MORE: Alibaba debuts in New York in biggest IPO ever
US stops printing money, EU considers it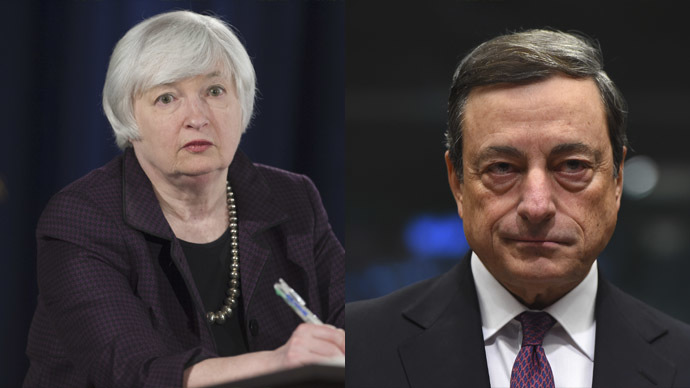 This year the US Federal Reserve stopped printing money as economic activity picks up. On the other side of the Atlantic, the eurozone is facing recession, as it is on the brink of a deflation and fails to fight unemployment and low growth. The European Central Bank is pushing for a US-style stimulus plan, but Germany, the austerity boss, is so far vetoing the idea.
READ MORE: Federal Reserve ends quantitative easing bond-buying program
Tax havens lose allure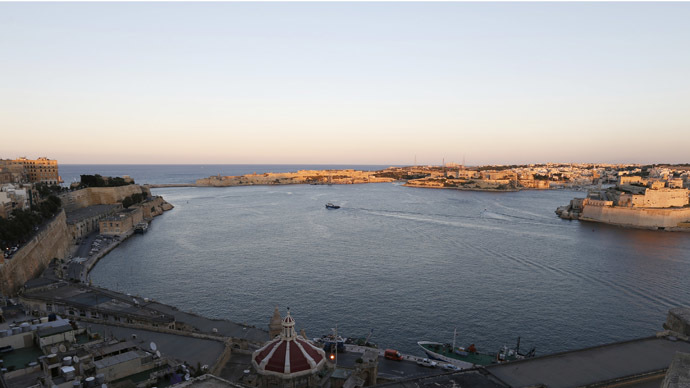 As the global economy grows, so does the cost of running. That's why major economies are getting more serious about companies and wealthy individuals paying taxes onshore, and not off.
In October, 51 countries declaredbanking secrecy 'obsolete', and signed a pact in Berlin.
Russia introduced a full amnesty for funds returning to the country, as it seeks to bring trillions of dollars back home.
READ MORE: Putin offers amnesty for money coming back to Russia
In November, President Vladimir Putin signed an anti-offshore law.
Gold on the run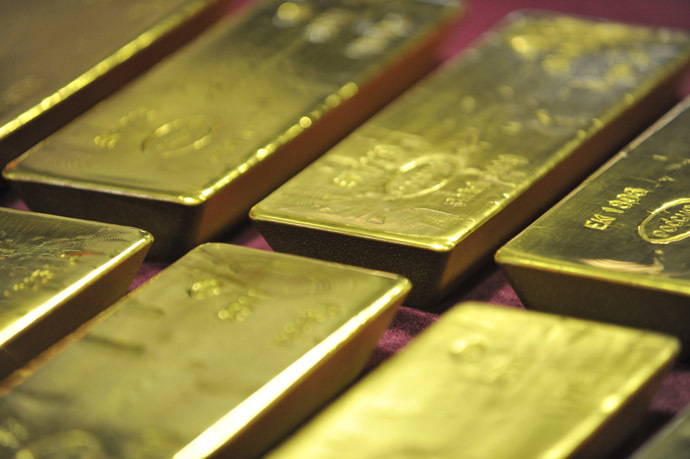 Between Ukraine reportedly losing $10 billion or nearly all of its gold stockpile, and the Netherlands suddenly deciding to repatriate $5 billion from New York back home, it's definitely been a weird year for gold. Others, like Germany and Switzerland, have opted to keep some their bullion at the US Federal Reserve.
READ MORE: Swiss, French call to bring home gold reserves as Dutch move 122 tons out of US
Argentina defaults, blames US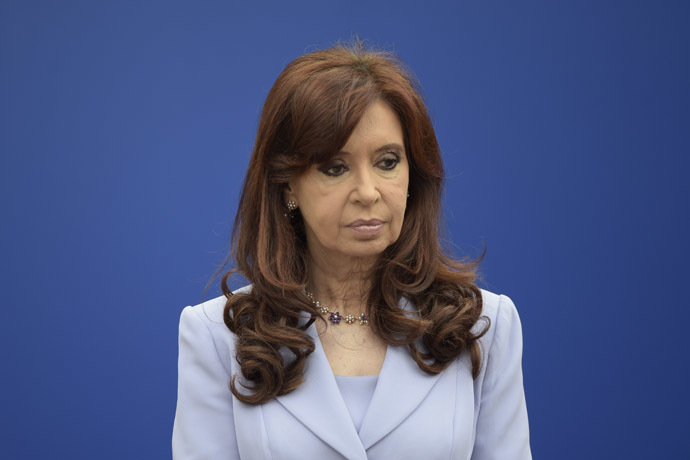 A New York 'vulture fund' demanded Argentina prematurely pay off its debt holders, forcing South America's third biggest economy into default. Argentina blamed 'imperialist' US 'vulture funds' for going after the money just 13 years after its $100 billion economic meltdown.
READ MORE: Argentina accuses US judge of being 'imperialist' after debt plan ruling
Cheaters cheat more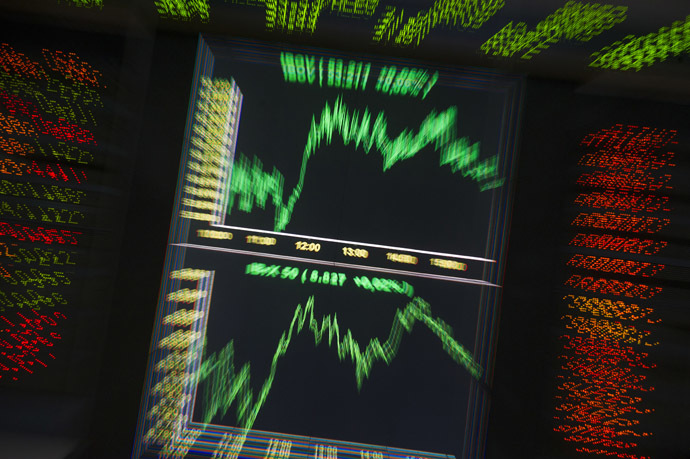 Stealing billions of dollars rigging the libor rate was so 2008. This year, bankers are paying for manipulating currency benchmarks, and the investigation has just begun, there is much more to come.
READ MORE: Banks fined record $4.3 bn for corrupting integrity of currency trading
Banker suicides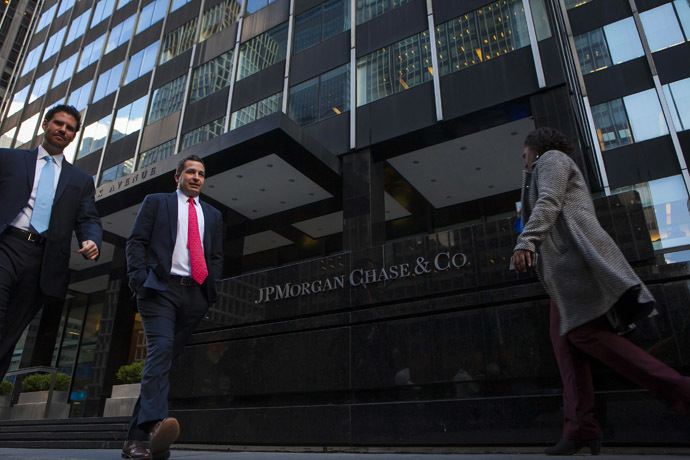 Even though the financial crisis has officially ended, there were an unprecedented number of banker suicides this year, from Wall Street to Bitcoin entrepreneurs.
READ MORE: Financial world shaken by 4 bankers' apparent suicides in a week