Bashneft boss Yevtushenkov proved not guilty in money-laundering - Putin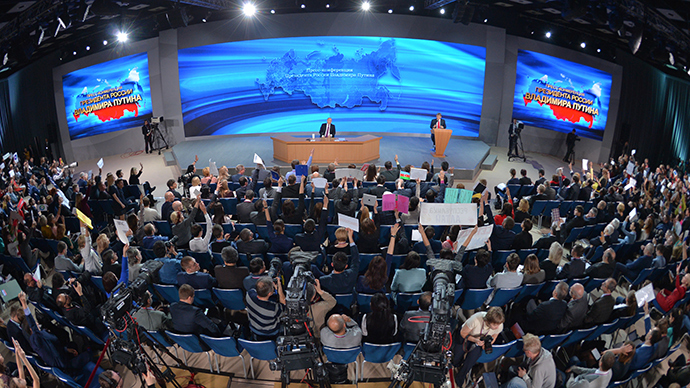 The business tycoon was placed under house arrest in September and freed on Wednesday, after his innocence was proved in the Bashneft case, which accused him of laundering $500 million in the sale of Bashneft, one of Russia's top oil companies.
President Putin said he hopes that Sistema will be able to regain its market share, after its stock was wiped out over Yevtushenkov's house arrest. Stocks gained by 100 percent Thursday after the head of state's comments, and the company's capitalization gained $1.55 billion
READ MORE: AFK Sistema shares skyrocket after co-owner released from custody
A Financial Times journalist asked if the arrest and release of Vladimir Yevtushenkov changes the rules in Russia's privatization program.
"The Bashneft case does not mean that Russia will reevaluate its privatization process," Putin answered.
A Moscow court returned Bashneft to the state in late October.
The decision to place the billionaire under house arrest followed a criminal investigation opened in April regarding Bashneft shares in 2002-2009. Authorities in Russia's Republic of Bashkortostan suspected AFK Sistema underpaid for Bashneft shares in 2009. It sued Sistema for $5.8 billion in damages, but the company denied it was involved.
An arrest warrant for the former CEO of Bashneft, Ural Rakhimov was issued on Thursday, as he is suspected of stealing the shares, Kommersant reported.
Vladimir Yevtushenkov is Russia's 15th richest man and wasfreedfrom house arrest on Wednesday, after beingheldfor three months.He is the main shareholder in the Russian conglomerate AFK Sistema that bought Bashneft from the Russian state in 2009.
Shares in Sistem, a company which Yevtushenkov controls and manages crashed by 37 percent on September 17, the day after he was put under house arrest, losing more than $3.55 billion. Bashneft, one of Russia's most effective oil producers, lost 23.5 percent on the Moscow Exchange.