Russian billionaire Yevtushenkov under house arrest in money laundering case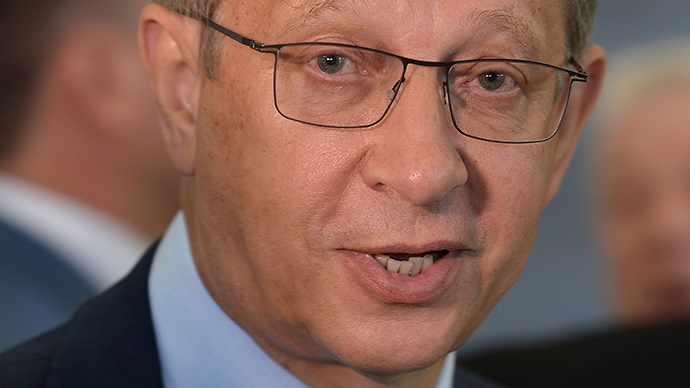 The main stockholder in the Russian conglomerate AFK Sistema and the country's 15th richest man according to Forbes, Vladimir Yevtushenkov, has been placed under house arrest on charges of money laundering.
The billionaire is accused of acquiring shares in oil producer Bashneft, in the Russian province of Bashkiria, by "criminal means."

"Investigators have reasonable grounds to believe that Sistema Board Chairman Vladimir Yevtushenkov is involved in the legalization of property acquired by criminal means. Today he was accused of money laundering," the Russian Investigative Committee said in a statement on its website.
The alleged crime carries a possible penalty of seven years in prison and a fine of one million rubles (US$26,000).
Yevtushenkov must stay under house arrest until November 16. His lawyers have three days to appeal against the Moscow Court decision.
The accusations against Yevtushenkov follow months of investigation.
The decision to place the billionaire on house arrest follows a criminal case opened in April regarding Bashneft shares in 2002-2009. Authorities in Russia's Republic of Bashkortostan suspect that the company underpaid for Bashneft shares in 2009. It sued Sistema for $5.8 billion in damages, but the company has not admitted its involvement in the case.
In August, a Moscow court ruled that Sistema paid $500 million less than agreed with its owner. According to the investigation, the company purchased Bashneft shares for $2 billion, while the contract price was set at $2.5 billion.
Sistema's shares in Bashneft were frozen in July, when a Moscow court arrested Bashneft's stock under a money laundering probe.
On Tuesday, Sistema said it considered the allegations against its main stockholder "completely baseless." The company's central Moscow office has already been searched.

"We believe the charges brought by Russia's Investigative Committee against AFK Sistema Chairman V.P. Yevtushenkov [are] completely groundless and we will use all legal means to defend our position," the company told Reuters.
AFK Sistema also controls Russia's largest mobile phone operator, MTS. New York-listed stock in the company fell by 4.8 percent following the news.
The Kremlin said late on Tuesday that President Vladimir Putin "hopes investigators will get all answers...as a result of investigative activities in line with the law," according to presidential spokesman Dmitry Peskov.

"It is absolutely wrong and absurd to attempt to paint the story in any political color," Putin's spokesman stressed, most likely making connections to tycoon Mikhail Khodorkovsky – the former head of Yukos oil company – whose prosecution was widely portrayed as politically motivated. Khodorkovsky spent 10 years in prison after being convicted of fraud and tax evasion, and was released from jail in December.
In 2014, Forbes ranked Yevtushenkov the 15th richest businessman in Russia and the 141st richest in the world.
You can share this story on social media: