Ex-oil tycoon Khodorkovsky leaves prison after pardon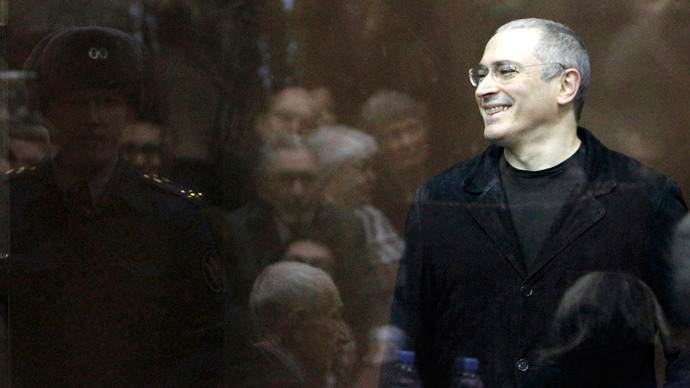 President Putin has pardoned Mikhail Khodorkovsky, arguably Russia's best-known prisoner, citing humanitarian reasons. The former oil tycoon left jail hours later and flew to Germany, avoiding a crowd of journalists eager to see him.
"As he was being released, Khodorkovsky requested that he were issued documents needed to travel abroad. After the release he took a flight to the Federal Republic of Germany," the service's press service said.
Follow RT's LIVE UPDATES on Khodorkovsky's release.
The prison service did not provide detail of the flight, which took Khodorkovsky out of Russia. But an RT source at a local airport cited aviation chatter as saying that Khodorkovsky had flown out of the town of Segezha, where his prison is located, in a helicopter. RT's correspondent at the scene Egor Piskunov is trying to verify the information.
There may be some confusion about the helicopter, since Russia's Emergencies Ministry reported that it sent one of its helicopters to the same airport on Friday to evacuate an employee who had been injured in a car accident.
What is known is that Khodorkovsky has walked out of prison in the Karelia Region, nearly 1,000 kilometers north of Moscow, hours after the presidential decree was signed. His lawyer Vadim Klyuvgant confirmed it, citing an official notification.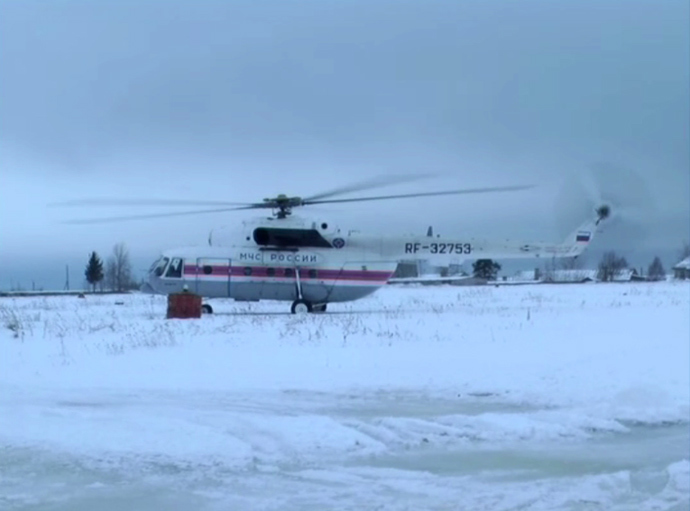 "We have just received official confirmation from the management of the prison that Mikhail Khodorkovsky has been released and has left the prison," he said, adding that he was not aware of his client's current whereabouts.
Khodorkovsky was released Friday hours after Russian President Vladimir Putin signed a decree pardoning the former tycoon. The degree cites humanitarian concerns as the reason for releasing the businessman after a decade of imprisonment.
Local journalists say #Khodorkovsky is in a helicopter but still grounded outside the prison

— Egor Piskunov (@egorpiskunov_RT) December 20, 2013
Marina Khodorkovskaya, 80, the former oil tycoon's mother, told RT that she can hardly believe that her son can now walk free.
"So I feel a little bit confused actually. I don't think I can believe it. You know, I can't quite realize what has happened. It's been too much for me ever since yesterday's afternoon," she said.
Khodorkovsky's father, Boris, told Itar-Tass that his whole family is happy with his son's release from prison.
"We are waiting for our son in Moscow," he said.
News of the pardon reached the prison while Khodorkovsky's work brigade were doing their jobs, a source at the prison told Izvestia newspaper. The famous inmate took it "with reserved joy," the source said.
The following hours he spent conducting all the formalities needed for his release, such as receiving his wages since the start of the month, relinquishing the prison property he was given and signing the paperwork required for his release.
The prison management was as surprised as anyone else to learn of the presidential decree freeing Khodorkovsky, the newspaper said.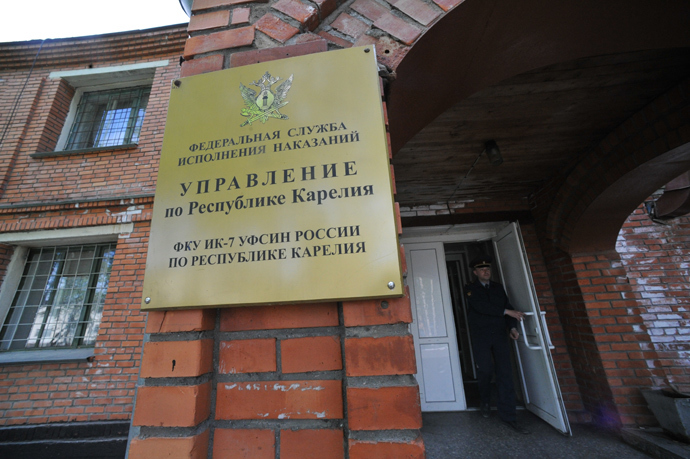 The pardon of the former oil tycoon was hailed by foreign leaders.
"I often called for the release of Khodorkovsky," German Chancellor Angela Merkel said on Friday, welcoming the news.
What Khodorkovsky would do following his release and whether he planned to be a public figure or play a role in the Russian politics is not decided yet.
Over the time of his imprisonment he wrote a number of essays and gave many interviews to comment on the current political events.
Many people among the Russian opposition anticipate to see Khodorkovsky as a prominent opposition leader.
"I am certain that Mikhail Khodorkovsky deserves the role of a spiritual leader, who would be a moral guide. Whatever he occupies himself with, he is an undisputed spiritual leader, much-needed by our society. Like [Mahatma] Gandhi, [Andrei] Sakharov and [Vaclav] Havel," said Lyudmila Alekseeva, head of the Moscow Helsinki Group, a human rights organization.
"There are more of us now," she said. "I am certain that we will be cooperating."
His lawyer so far suggested that his client will move back to his home in Moscow.
Khodorkovsky, once the richest man in Russia, was arrested in 2003 and charged with tax evasion and fraud. In 2010 he was prosecuted and found guilty of money laundering. He was due for release in August 2014 after two separate Russian courts reduced his sentence.
The upcoming release of the convict, who is seen as a prisoner of conscience by many people in the West, was announced by Putin on Thursday. Putin said he decided to pardon Khodorkovsky due to the poor health of his mother.
Previously the Russian president, who in the past had strongly condemned Khodorkovsky's crimes, said he would consider a plea for pardon if he filed one, but the former tycoon for years rejected the idea of asking for freedom. Thursday's announcement came after the prisoner changed his mind on the subject and filed a petition, Putin told journalists.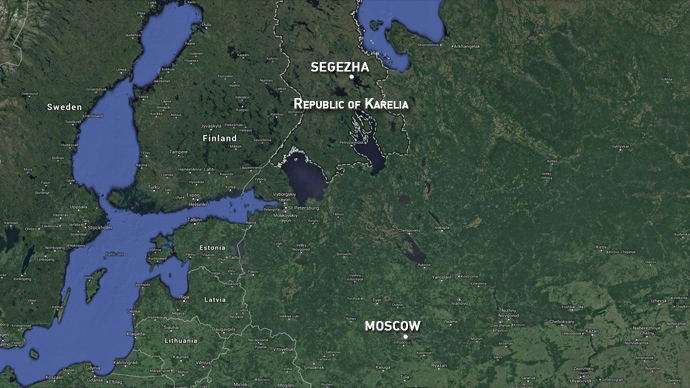 While proponents say he fell victim to Putin's crackdown on the oligarchs of the early 2000s, for many Khodorkovsky remains a dubious figure at best.
They believe that his embezzlement and tax evasion convictions cover a much darker tale of his rise to power, involving racketeering, hired killings and other serious crimes. Critics compare Khodorkovsky to American gangster Al Capone, who was jailed for economic crimes because there was no way to prosecute him for his most grievous offences.
Khodorkovsky's release has not been universally welcomed. The ex-tycoon may flee Russia and use whatever is left of his fortune to lead a smear campaign against the government that sent him to prison, asset manager Eric Kraus said.
"I think by freeing Khodorkovsky, they are creating another Berezovsky – a multi-billionaire who is going to be conducting a campaign of denigration of Russia internationally," Kraus told RT.
You can share this story on social media: