Russia's 5th largest oil company to return to state ownership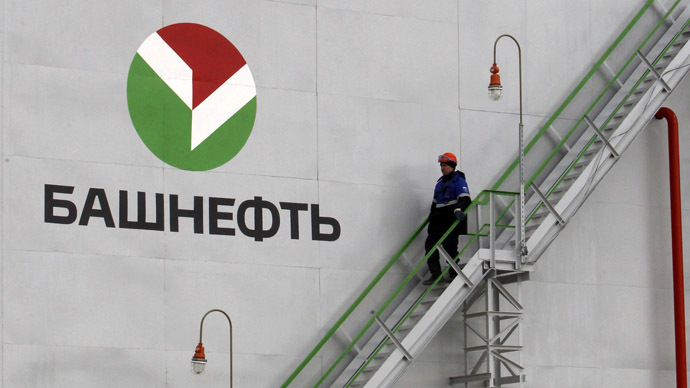 The Russian government has won court approval to seize shares in Bashneft, the country's fifth largest oil company, after the CEO of the holding company was accused of illicitly privatizing the company's assets.
Moscow's Arbitration Court ruled in favor of prosecutors who said the privatization sale of Bashneft to local authorities in the early 2000s was illegal, along with the subsequent sale in 2009 to Russia's largest publicly traded company the AFK Sistema conglomerate, controlled by tycoon Vladimir Yevtushenkov.
Billionaire Yevtushenkov's AFK Sistema must return the shares to the state following the court's decision on Thursday. The ruling will come into effect in a month unless Sistema appeals, in which case it will go to a higher court.
"The court granted the lawsuit by the Prosecutor General's Office on returning 71 percent of Bashneft shares to state ownership," the presiding judge, Olga Alexandrova, said following the hearing, TASS reports. The seized shares will be transferred to Rosimushchestvo, the Federal Agency for State Property Management.
The billionaire is accused of acquiring shares in oil producer Bashneft by criminal means and was under house arrest in September, which caused shares in both Bashneft, and its holding company Sistema, to hemorrhage.
READ MORE: Investors losing billions as head of Russia's biggest holding put under house arrest
Sistema acquired the shares in Bashneft in April 2009 from Ural Rakhimov. They were allegedly illegally obtained while his father, Murtaza Rakhimov, was the president of the Bashkiria region from 1993 until 2010. Between August 2002 and December 2006 Ural Rakhimov and other business associates allegedly stole 209 billion rubles worth of company shares that Sistema later purchased.
The investigative committee suggests the Bashneft shares were bought with at a $500 million discount.
Both Yevtushenkov and Sistema deny the allegations.
A Moscow court froze Bashneft's stock as part of a money laundering investigation in July.
Bashneft produces, refines, and distributes oil and petroleum products both in Russia and abroad.
Bashneft's daily oil production reached a 20-year high, according to third quarter results published on October 21. Oil production is up 11.2 percent compared to the same period last year and petroleum increased 1.5 percent year-on-year. The majority of output is sourced from Russia's Ural and Volga regions.