'Absurd' to see political motives in Yevtushenkov case – Kremlin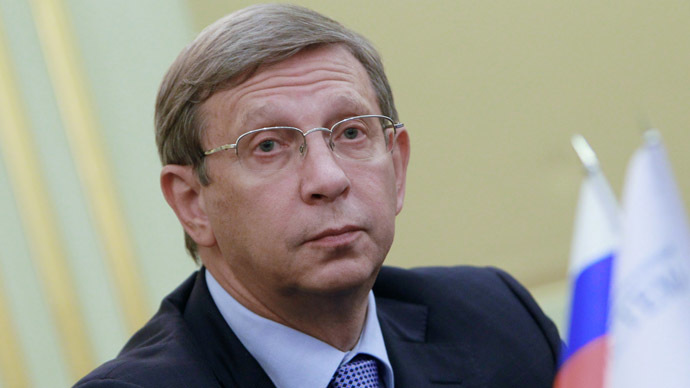 There are no political motives in the case of businessman Vladimir Yevtushenkov, says the Russian president's press secretary Dmitry Peskov.
It's "incorrect" and "absurd" to try to "paint the Yevtushenkov case in any political colors," Peskov told RIA Novosti.
Billionaire Yevtushenkov is accused of money laundering and has been placed under house arrest, official representative of Russian Investigative Committee Vladimir Markin said on Tuesday.
"It goes without saying that, understanding the possibility of a temporary negative impact on markets, the president counts on all the questions being answered by the investigators as a result of necessary investigative action, regardless of names, surnames and the status," Peskov said, reminding the journalists that one mustn't presume someone's guilt, it must be proven in court.
Shares in Yevtushenkov's holding Sistema AFK, one of the biggest in Russia, have been steadily falling after the news of his house arrest - on average by over 30 percent.
"The investigators had enough evidence to suggest that Evtushenkov is involved in legalizing property, acquired by criminal means, on a massive scale. Due to this, he has been accused. The chosen pre-trial restriction is two months' house arrest," Markin stated.
The start of the investigation caused a wave of response, from former businessmen to politicians.
Ex-tycoon Mikhail Khodorkovsky, who was recently released from jail, compared the Yevtushenkov's case with his own, but said there are differences.
"The Yukos [Khodorkovsky's oil company] case was based mainly on the social and political conflict… and here, it is solely commercial interest – the direct use of this situation," he told Vedomosti media outlet, blaming state-owned old giant Rosneft for initiating the investigation.
In response, Rosneft said that comments by the former Yukos chief linking the house arrest of Yevtushenkov to Rosneft's interests in the holding's oil assets are "absurd," RIA Novosti reported.
"I don't understand how Rosneft has something to do with that? This is absurd," the news agency quoted a Rosneft spokesman as saying on Wednesday.
In the meantime, leaders of the LDPR and Spravedlivaya Rossiya political parties have said they are sure there aren't any political motives behind the case.