Grandma investigated for baby trafficking scandal turns out to be selling dolls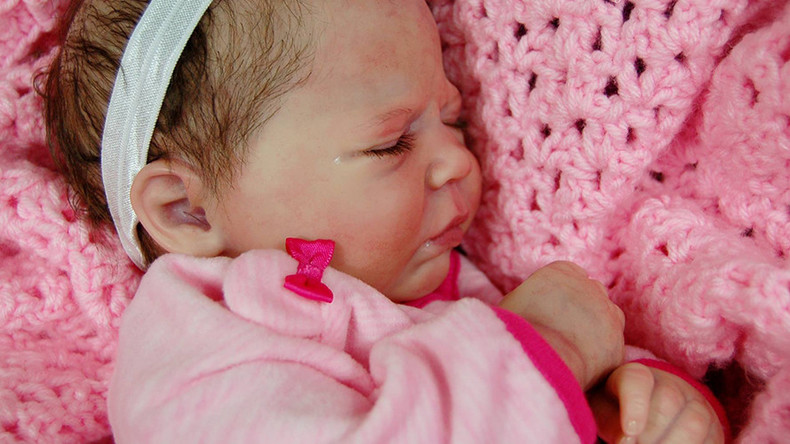 A grandmother in Sheffield Lake, Ohio, was reported for selling babies – but the babies turned out to be just some very lifelike dolls.
Kathy Cadle received an unexpected call from the police on Sunday, who were investigating a case of human trafficking of babies.
According to Cadle, police Sergeant Frank Goscewski said: "There's a report of you selling a baby."
READ MORE: Bakersfield police kill elderly man with dementia

"I said, 'Are you kidding me?" Cadle replied, according to the Chronicle.
Goscewski told her he had been investigating her and speaking with her friends all day.
"I said, well do you want to see what it is you're investigating?" she said. "So, I bring him the baby and he just got this big grin."

Cadle and her sister Rachel Smith sell realistically painted baby dolls, under their Bunny Bundles Reborns brand name.
According to Cade, she tried to advertise her dolls and posted to a site that promised to publish the ad on other sites, which she assumed would be other doll selling ones, "I didn't know it would go to sites that would sell anything and everything."
READ MORE: 'Hijabi Barbie' & other Islamic-themed toys join the fight against extremism

Her latest creation, Ethan, was advertised on EBay, the Daily Mail reports.
The dolls retail for as much as $550 each, but the pair donate some of their dolls to nursing homes for patients with dementia and Alzheimer's.
"They talk to them and it kind of brings them back to when they had children," said Cadle."It's nice to see how they react."