Teacher suspended after making 'evidence-based' comparisons between Trump & Hitler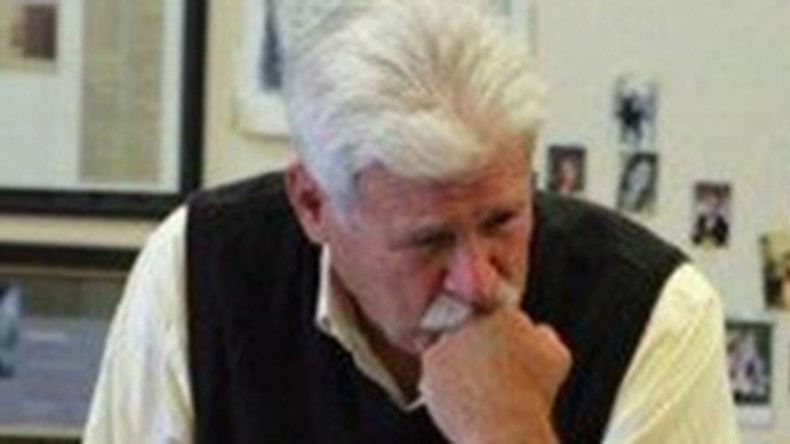 A Holocaust expert who teaches history was suspended from a high school for pointing out similarities between president-elect Donald Trump and Hitler during a lesson in Mountain View, California.
Frank Navarro, a teacher from Mountain View High School, was placed on paid leave on Thursday after a parent emailed to complain about comments Navarro made during class.
"This parent said that I had said Donald Trump was Hitler, but I would never say that. That's sloppy historical thinking," Navarro told the San Francisco Chronicle.
READ MORE: 'Build that wall!' Latino school kids reduced to tears by classmates' pro-Trump chant (VIDEO)
The educator, who has taught at the school for 40 years, told the newspaper that he had been suspended on Thursday by the principal and district superintendent following the parent's complaint.
Navarro defended his actions when he outlined the common traits of Trump and Hitler's pre-election campaigns.
"Hitler said he would make Germany great again, Donald Trump said he would make America great again," said Navarro. "Hitler focused on the Jews and the Poles as foreigners and that they should be driven from Germany, Donald Trump has focused on Muslims,"
"I think it makes sense. It's factual, it's evidence-based. It reminds students that history is real," he added.
In a letter written to parents of students, Principal Dave Grissom said he had an obligation to ensure students were in an "emotionally safe environment."
An online petition has been started in support of Navarro and has garnered over 7,000 signatures so far.
READ MORE: KKK to host Trump 'victory parade' in North Carolina
"Trump has openly built his platform on bigotry and blatant fascism," it reads. "The KKK and other hate groups have endorsed him, and the number of hate crimes have sharply increased since the start of his campaign."
"To silence Trump's critics is to reward indifference, ignorance, and intolerance. We demand that the MVHS administration revoke Mr. Navarro's leave and publicly apologize for attempting to intimidate a respected educator."
READ MORE: Wave of racist incidents spreads fear across US after Trump victory