US reviews 27 death penalty convictions due to FBI errors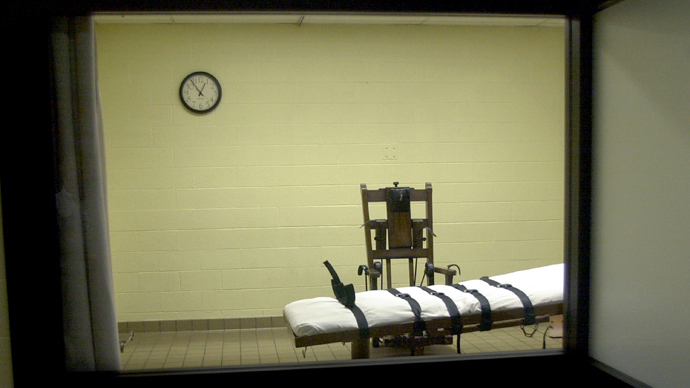 The FBI has reviewed thousands of criminal cases and suspects that 27 death penalty convictions may have been secured by using faulty and exaggerated testimonies that may have wrongfully linked defendants to crimes.
A joint review by the Federal Bureau of Investigation and the Justice Department was launched after the Washington Post last year reported that flawed forensic work by FBI hair examiners might have led to the convictions of innocent people. The article suggested that Justice Department officials knew of the flaws, but failed to acknowledge them.
Last July, federal officials announced that they would investigate old criminal cases to see if faulty testimonies influenced death penalty convictions. More than 21,700 FBI Laboratory files are being examined, and at least 120 convictions have already been identified as potentially suspicious. Of these, about 27 were death penalty convictions, the Post reports.
Investigators suspect that these convictions may have been influenced by FBI hair examiners who exaggerated the significance of their findings. These experts linked defendants to crimes based on "matches" from microscopic analysis of hair found at crime scenes. Many of these experts claimed that their hair analysis tests definitively confirmed the identity of the offender.
But such statements were often misleading: since the 1970s, FBI reports have usually stated that hair tests are not adequate proof to link a suspect to a crime, since these tests can be flawed.
In cases where solely a hair analysis led to a suspect's conviction, US courts may have mistakenly locked up innocent people – or in some cases, sentenced them to death.
"One of the things good scientists do is question their assumptions," David Christian Hassell, director of the FBI Laboratory, told the Post. "No matter what the field, what the discipline, those questions should be up for debate. That's as true in forensics as anything else."
The federal review of convictions has raised awareness about the problems that hair tests can pose when there is no other evidence to prove a suspect's guilt. Texas executes more inmates than any other US state, and its Forensic Science Commission on Friday decided to scrutinize hair cases at all labs under its jurisdiction.
The review also led to a stay of execution in May. Willie Jerome Manning, a 44-year-old man convicted of murdering two college students in 1992, was scheduled to die by lethal injection in Mississippi. But the Justice Department  discovered flaws in the forensic testimony that led to his conviction, which halted the execution pending further investigation.
It is unclear how many inmates are on death row or may have been executed already as a result of faulty hair tests, but the FBI says it will announce partial results of its examination later this summer. The review is currently prioritizing cases in which defendants can be punished by execution. Once that review is complete, the agency will examine cases in which defendants are currently imprisoned. 
You can share this story on social media: