Texas executed prisoner who escaped death chamber three times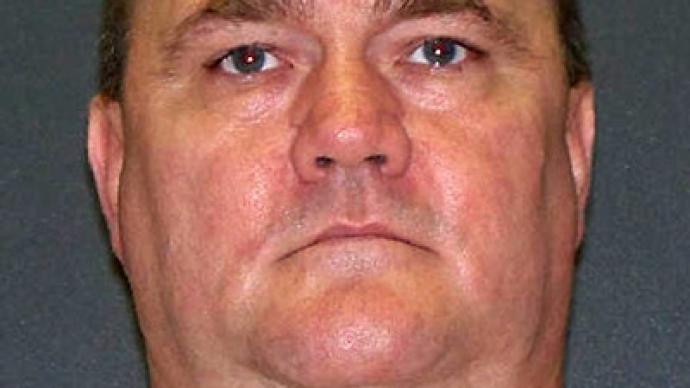 After being sent to the execution chamber three times before, a Texan inmate was killed by lethal injection on Tuesday. The man had previously received two Supreme Court retrieves, but contrary to his belief was not granted a fourth.
Cleve Foster, 48, was a convicted murderer who raped and shot a 30-year old woman with an accomplice ten years ago near Fort Worth, Texas. The naked body of Nyanuer "Mary" Pal, who Foster met in a bar, was found in a ditch with Foster's DNA on it. Foster's accomplice, Shelton Ward, died of brain cancer while on death row in 2010.But three times after making the trip to the death chamber, the Supreme Court halted the execution after the defendant's lawyers argued he had received poor legal help in the trials that led to his sentencing.A year ago, the Supreme Court issued a temporary stay of execution just 2 and a half hours before Foster was to receive his lethal injection.With a history of false alarms and near-death experiences, Foster has enjoyed a last meal that wasn't his last, had several four-hour farewell visits with friends and family, and had begun to believe that he would never actually be executed."I don't want to sound vain, but I have confidence in my attorney and confidence in my God," he told the Associated Press. "I can win either way."But as the fourth request for a stay of execution reached the Supreme Court, only three of the nine justices favored another stay. Foster was executed by lethal injection on Tuesday and pronounced dead at 6:43 pm local time."I love you, I pray one day we will all meet in heaven…," Foster said in his last statement to friends and family. "Ready to go home and meet my maker."The man's wife, uncle and aunt stood a few feet away, watching the execution through a window after three previous stays of execution led this to be the fourth – and final – goodbye."It's like ripping off a deep scab each time, preventing the wound from being able to start healing," his wife told AP. "Now the wound can start closing."The three Supreme Court retrieves temporarily halted the execution of a man sentenced in the state with the highest death penalty rate in the US. Texas has executed more than four times as many people as any other state since 1976. Foster is the 30thperson to be executed this year in the US and the ninth in Texas, Reuters reports.
You can share this story on social media: