Ohio governor cancels death sentence for 'too fat to die' murderer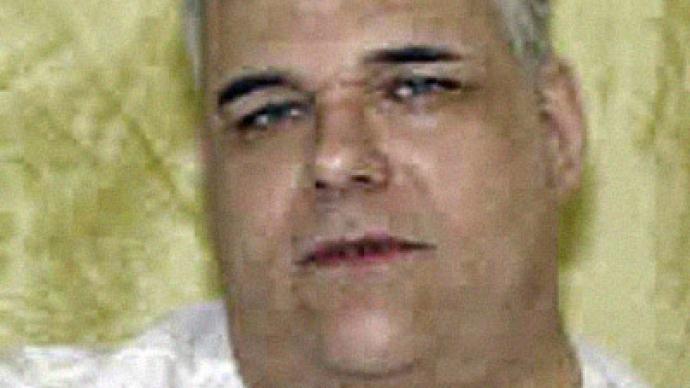 The governor of Ohio has canceled the execution of a 450-lb convicted killer after the state parole board recommended his sentence be commuted to life imprisonment.
Ronald Post, 53, was scheduled to die by lethal injunction next month for the 1983 murder of a hotel clerk. On Monday, though, Ohio Gov. John Kasich spared the man, citing the parole board's opinion that the man was misrepresented by his defense counsel during the trial nearly 30 years ago."Regardless of the heinous nature of their crime, a criminal defendant is entitled to an effective defense, especially in a death penalty case," Gov. Kasich said in a statement. Current attorneys for the inmate had argued that the 1985 trial that ended in a guilty conviction for their client was marred by errors caused by his former counsel. "Omissions, missed opportunities and questionable decisions" during that trial all played a role in the parole board's latest decision, the Associated Press reports on Monday.Responding to the news that Post's sentencing has been commuted to life behind bars, attorneys for the man told the Cleveland Plain Dealer that they are "very pleased" by the governor's decision."As the Parole Board noted in its report, Mr. Post received legal representation that was nowhere near adequate, beginning at his trial and extending into his appeals," reads a statement from his attorneys obtained by the paper. "The Parole Board and the governor rightly recognize that, in cases in which the state seeks to execute one of its citizens, our justice system simply must work better than it did in Mr. Post's case."Post has made headlines in recent weeks after his physician declared that killing the man by way of lethal injection could not be done without inflicting torturous pain due to the inmate's weight. In commuting his sentence, though, Gov. Kasich did not cite the doctor's plea, but instead agreed with the board's recommendation that inept legal counsel could have caused an unfair trail when Post was originally put on trial for murder."This decision should not be viewed by anyone as diminishing this awful crime or the pain it has caused," insists the governor. Earlier this year, Dr. Sergio Bergese wrote in court filings that Post's weight had made it impossible for any physician to access a vein to properly administer the lethal injection."Indeed, given his unique physical and medical condition there is a substantial risk that any attempt to execute him will result in serious physical and psychological pain to him, as well as an execution involving a torturous and lingering death," Dr. Bergese wrote.Post claimed that he had tried to slim down while on death row, but chronic knee and back injuries had made exercising difficult. Additionally, he had been denied a request for gastric bypass surgery and was told by physicians to avoid walking around in order to ensure he would not fall and injure himself further.