Ohio readies execution for mentally ill prisoner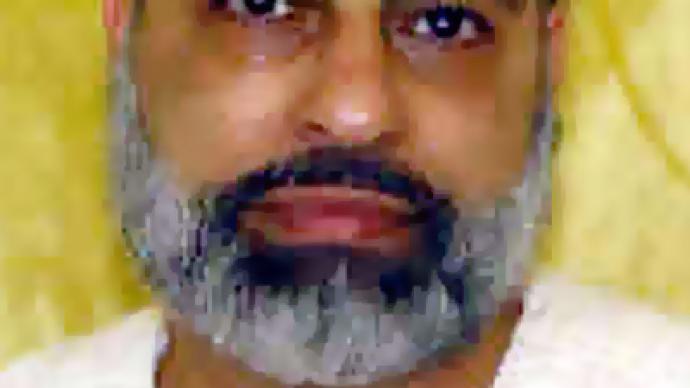 He's suffered from post-traumatic stress disorder, has experienced hallucinations and is considered by the state to be schizoaffective. But even though they say Abdul Awkal is mentally ill, authorities in Ohio still plan to execute him on June 6.
Awkal, 53, has been in jail since 1992 after he shot and killed both his estranged wife and brother-in-law inside a Cuyahoga County, Ohio courthouse while awaiting a custody hearing over his 15-month-old daughter. He readily admitted his role in the slaying and was quickly convicted of aggravated murder. The two decades he has spent on Death Row have been anything but uneventful, though.Physicians that have examined Awkal during the last 20 years have had varying takes on his mental health, but a few things are for certain: he definitely has tried to regularly correspond with Presidents George W. Bush and Barack Obama and relentless offered advice to both of them on how to handle the wars in Iraq and Afghanistan; his personal memos sent to the CIA began sometime in 2001, through which he delivered input on handling counterterrorism strategies; he also has said that the Central Intelligence Agency is out to get him."Mr. Awkal is very seriously mentally ill and does not understand why he is being executed," David A. Singleton, executive director of the Ohio Justice & Policy Center, tells WOIO 19 Action News in a recent interview. Awkal's personal attorneys have at other times told prosecutors that their client was indeed insane during the 1992 shootings and that, in addition to a history of mental illness in his family, a series of episodes have had a major toll on his psychological health: he fled his native Lebanon after living through the country's civil war for eight years, was institutionalized in a Detroit, Michigan hospital, was counseled for suicide and has claimed to have experience hallucinations — all before the 1992 rampage. One of his hearings was postponed after the court considered Awkal mentally incompetent to assist in his defense and county psychiatrists pumped him with varying heavy prescriptions. In 2004, a judge finally agreed that Awkal was mentally incompetent — but only to the extent that he couldn't file an appeal.Awkal's episodes weren't just drawn up as he came closer to execution day, either — his conviction was at one point overturned by a three judge appellate court panel that agreed that he Awkal shouldn't be executed; that ruling was eventually overturned by the US Sixth Circuit Court of Appeals. Now Mr. Awkal is expected to be killed by authorities in Ohio in barely a week. On May 23, US District Court Judge Gregory Frost rejected a claim challenging the state's method of lethal injection filed by Awkal's attorney and the only thing saving his life at this point is an intervention from Ohio's Governor John Kasich, who is expected to weigh in at any moment. "It is urgent that we make Mr. Awkal's story known," Singleton urges WOIO. During the last 20 years, however, prosecutors have painted that tale to be not exactly the nicest one. The state's prosecutor, in particular, has had some harsh words for Awkal as he's awaited execution."This defiant killer executed his 22-year-old wife and 24-year-old brother-in-law simply because his wife was seeking a divorce," Cuyahoga County Prosecutor Bill Mason told reporters last week. "Awkal shook the foundations of the justice system by committing these heinous acts in the County Courthouse, a place where citizens should be assured safety." Awkal lashed out at Mason last year by condemning him and the state's inadequate justice system, which he claims has only created violent killers. "You ---- had cost me all these pains and suffering," wrote Awkal. "I imagine you now with a big smile on your face. You stupid ---- are creating serial killers!"Mason responded last year by saying, "It's interesting watching him now being held accountable for his own actions and he's now blaming me for what he did.""Who knows what goes on in the minds of these guys who commit these horrific acts. The only thing in common is they're both death penalty cases," added an apathetic Mason. While on death row, Awkal, a practicing Muslim, sued the state and won for being denied halal foods. Before the settlement, authorities in the Buckeye State said that offering alternate meals for the 2,000 or so Muslims incarcerated in Ohio would be a waste of money. Although the state expected the cost-per-meal to by only a 60 cent increase, spokesman Paul Jerke told Fox News that the difference was "pretty nominal." Since the state offered kosher meals for Jewish convicts, however, Awkal was upset over their reluctance to hear his plea."The issue of eating Halal meals is especially important to me because I face a death sentence," Awkal wrote in 2011. "It is important to me that I follow the requirements of my faith as I approach death."Now after decades of appeals, and even more years of mental anguish, Awkal is expected to be killed next week, even though the state could face some serious scrutiny for executing an inmate considered mentally ill. Since the prosecutor considers Awkal just another "death penalty case," though, the court is unlikely to budge. As Singleton insists, however, Awkal's case is one that, as unpretty as it is, needs to be heard.
You can share this story on social media: