Crack-smoking Toronto mayor more popular than Obama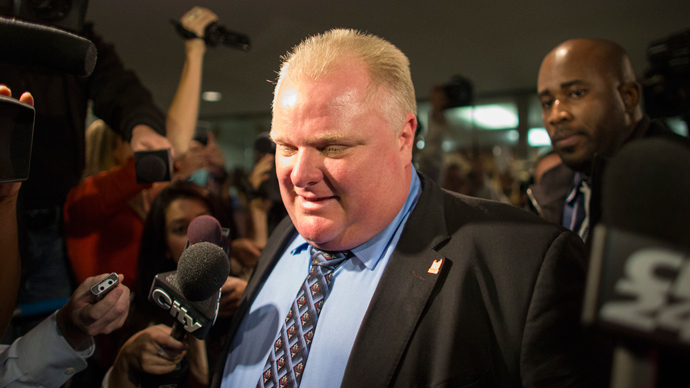 Rob Ford, the embattled mayor of Toronto, notoriously known for his crack-smoking "drunken stupors" and murder threats, has managed to get a 42 percent approval rating from Toronto voters beating Obama's rating of 40 percent.
Amid the continuing Obamacare disaster, the US President's approval rating has fallen to 41 percent. In the meantime, Mayor Rob Ford, who recently admitted to smoking crack has seen an increase in the approval of his performance. Ford's latest rating was in fact even higher than the 39 percent he achieved in October.

In a series of embarrassing press conferences, Ford admitted he "might have tried" the forbidden class A drug during one of his "drunken stupors." In another leaked video of Ford's drunken rant he was threatening to kill someone, slapping his hands together aggressively. 
The mayor – who has been stripped of most of his powers since then – insists he hasn't got a problem with substance abuse. But almost 70 percent of Torontonians do not believe him. 
According to a Forum Research poll of 1,049 Toronto voters released this week, 60 percent think the mayor should resign, even though they approve of his job performance.
Obama, by contrast, is looking at declining popularity, after an incredibly costly website for his much trumpeted health insurance reform has proved to be effectively unusable because of technical glitches and security holes.
While only 40 percent of Americans said they approved of the President's performance, 53 percent disapproved, according to the latest Gallup figures, based on a three-day rolling average. 
In the meantime, the Congress fared a good deal worse and managed a paltry 7 percent approval rating, according to a poll by the Huffington Post.
You can share this story on social media: