Californian commits suicide two days before foreclosure
Published time: 23 May, 2012 19:36
Edited time: 23 May, 2012 23:36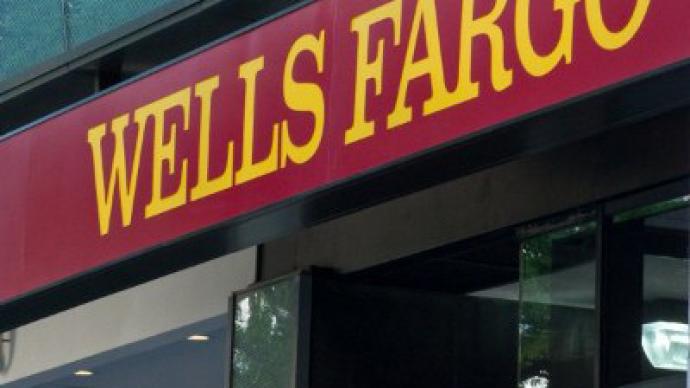 Norman Rousseau didn't have to leave a suicide note when he took his life on May 15. Those close to the 53-year-old California man were well aware that an ongoing foreclosure battle with Wells Fargo had put him on edge.
Mr. Rousseau was only two days shy of being evicted from his Newbury Park, Calif. home earlier this month when he went into the garage that he was about to hand over to the bank and shot himself in the head. After spending years trying to take on the bank and ending up hundreds of thousands of dollars in debt, Mr. Rousseau removed himself from the clutches of Wells Fargo with what might have seemed to be the only way left.
"He saw there was no more way out and there was nowhere to go and… he snapped," his wife, Oriane Rousseau, tells a CBS News affiliate in Los Angeles.
Mr. Rousseau had resorted to taking on side jobs in recent years, but no matter how hard he tried, he was unable to escape the foreclosure. His tragic tale began back in 2000 when his family purchased a home in suburban LA with 30 percent down. Seven years later, however, Mr. and Mrs. Rousseau received an adjustable rate mortgage that still haunts them today.
According to a 2011 complaint filed by the family in California Superior Court, the loan officer in charge "fraudulently doctored without their knowledge or consent" their financial information. Alleged miscommunication between the Rousseaus and Wells Fargo snowballed shortly after they re-mortgaged their home and, by 2010, they were told they would lose the house.
After nearly two years of being only a moment away from foreclosure at any time, the bank gave the family up to this month to hand over their house. Rendered without funds from years of legal fees to fight the foreclosure — accentuated by a lack of assistance and understanding on the part of the bank — paying off the home before being kicked out seemed inevitable.
Even after Mr. Rousseau's recent suicide, Wells Fargo intended to follow through with the eviction two days later, only offering a two week extension at the last possible moment.
"Our thoughts are with the friends and family of Mr. Rousseau at this difficult time," a spokesperson from the bank writes in a statement to ABC News published on Tuesday. "The eviction has been postponed and we will continue to work with Mrs. Rousseau. Despite current reports, we tried repeatedly to find affordable options for the family."
"I lost my husband and it hurts me like hell," Oriane Rousseau tells CBS News. "I don't want this to happen to anybody. This is horrible. I lost my husband. I lose my pets, I lose my house, I lose my furniture, everything…for nothing."