No more green Apples: San Francisco ditches Mac products
Published time: 12 Jul, 2012 04:30
Edited time: 12 Jul, 2012 08:30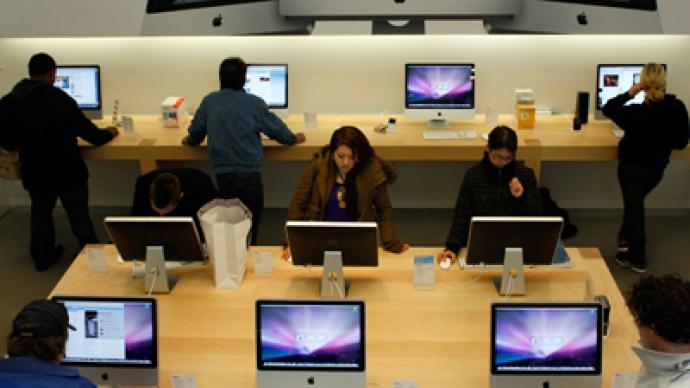 The City of San Francisco will no longer purchase Mac products after Apple Inc.'s withdrawal of much of its range from the eco-friendly EPEAT registry.
­The city requires that any computer products that are purchased by agencies be 100 per cent EPEAT compatible, something that no longer applies to Apple's line.
The Electronic Product Environmental Assessment Tool registry rates laptops, desktops and monitors based on their energy use, recyclability and toxin levels.
Apple was one of the architects of this system, but last week decided to pull 39 products off the table for companies, governments and schools that follow environmental procurement policies.
Membership in EPEAT is voluntary, yet some government agencies require the products they purchase to meet EPEAT certification.
Apple has reportedly said they are headed in a new direction with their product designs, Robert Frisbee, the CEO of EPEAT, told CIO Journal.
Mac's latest products such as battery packs and storage drives have been glued into the device casing or otherwise made impossible to remove without the use of proper equipment, making it difficult to recycle.
However, the company still offers its fans the possibility to drop off old products at Apple store locations for recycling. Apple thinks that EPEAT is outdated, as manufacturing standards and product design have changed since its inception, reports BusinessWeek.
"Apple takes a comprehensive approach to measuring our environmental impact, and all of our products meet the strictest energy-efficiency standards backed by the US government," Apple spokeswoman Kristin Huguet, told industry blog The Loop.
Apple's latest decision may lead to an update of the environmental standard, which is several years old, writes the Wall Street Journal.

"We regret that Apple will no longer be registering its products in EPEAT. We hope that they will decide to do so again at some point in future," the registry said on its website.
Environmental organizations such as Greenpeace were outraged.
"Apple is pulling out of EPEAT so it can make some products in a way that's less recyclable. In doing so, Apple is pitting design against the environment, and choosing design as the priority… right now it seems to be incorrectly betting that people don't care," reports BusinessGreen.com.
As a result of the move, Apple's shares fell less than 1 per cent to $604.43 at the close in New York, however the company's stock has increased by 49 per cent overall this year, according to BusinessWeek.