Air alert: Google and Apple may spy from the sky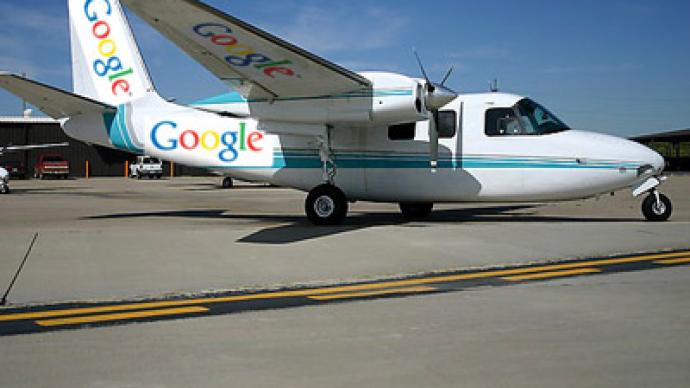 Dreaming of an attic window? Enjoy sunbathing naked in your high-fenced backyard? Now, you may have to think twice before getting exposed, even in the privacy of your property, as Google and Apple take to the skies with high-precision cameras.
Google has sent the planes over cities; Apple has acquired a firm using spy-in-the-sky technology – the two giants seem to be serious about this race to create the most-detailed aerial maps of populated areas ever. In fact, these maps are expected to be so detailed they can reveal objects only four inches wide, reports Britain's Daily Mail.Apple is expected to unveil its new mapping applications for iPhone and other devices as the company kicks off a big week for product announcements in San Francisco on Monday. Its 3D maps will reportedly show, for the first time, the sides of tall buildings, such as London's Big Ben tower.Previously, Apple used Google's mapping services on its devices, but changed the strategy when it purchased 3D-mapping company C3 Technologies last year. This firm relies on technology developed by Swedish aerospace and defence company Saab AB.And yet, no matter how advantageous such prospective technological developments may be, they are also seen as a potential threat to people's privacy and could be used for sinister purposes."The next generation of maps is taking us over the garden fence," warns Nick Pickles, director of Big Brother Watch – a UK-based campaign group for civil liberties and protecting privacy. "You won't be able to sunbathe in your garden without worrying about an Apple or Google plane buzzing overhead taking pictures."It is not yet known what kind of technology is behind the aerial photography, but Google's 3D maps are expected to be much more detailed than its Google Earth images taken from satellites. As for Apple, its military-grade cameras are thought to be powerful enough to see into homes through skylights and windows. The technology is believed to be similar to that used by intelligence services for tracking and identifying terrorists.Google says it should have 3D coverage of towns and cities with a combined population of 300 million by the end of the year. C3 Technologies had already mapped 20 cities, and this number will continue to grow.Google's planes are reportedly able to photograph some 40 square miles every hour. The company says they will be flying too quickly and too high to be able to access unsecured domestic WiFi networks, and therefore will not be able to gather private information, which is was discovered doing when compiling Google StreetVIew. Google does pixelate faces and car number plates that appear on its maps, but faced criticism on a number of occasions when it failed to do so.Nick Pickles says Google and Apple should seek householders' consent before putting images of their homes online in high resolution. If the companies fail to do so, they should be prepared for quite a backlash.
You can share this story on social media: