Apple loses China court battle over iPad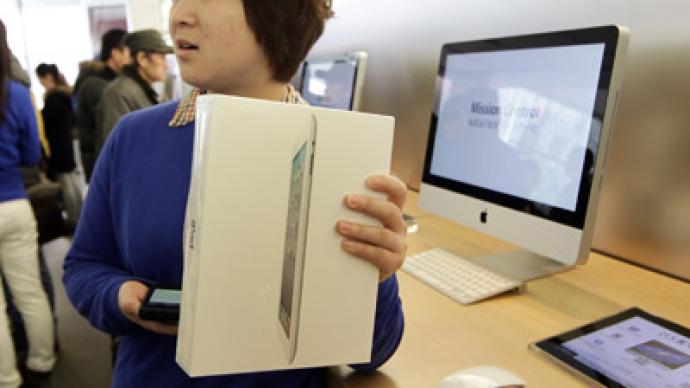 A Chinese court has ruled that the sales of Apple's iPads in the country violate the trademark rights of a local manufacturer Proview Technology. The Chinese company claims it has the rights for the name "iPad" in the country.
"Internet Personal Access Device" –  that's the name for the China produced computers with a touch panel technology.A lawyer for Proview – Xie Xianghui – said the Intermediate People's Court in Huizhou, China, instructed local distributors to stop selling the tablet computers in the country.Another hearing is scheduled to take place in Shanghai on Wednesday February 22. Proview is seeking compensation for its losses "comparable with the sales in China." The Chinese media estimate those at around 10bln yaun, or approximately $1.58bln.Monday's news is yet another round of a long lasting dispute between Apple Inc. and Proview, a Chinese producer of LCD screens, who can't agree over the rights to the iPad name. Proview says it registered the iPad trademark in China back in 2001 for its touch panel computers. Apple meanwhile insists it holds the trademark, after it bought the iPad name from a Proview affiliate in Taiwan in 2009 for about 35,000 British pounds, or $55,000. The Chinese company, however, won a case in December, when a Mainland court said Proview wasn't bound by that Taiwan sale.
You can share this story on social media: