Russian Film Week kicks off in NY
Published time: 13 Nov, 2009 13:43
Edited time: 13 Nov, 2009 17:14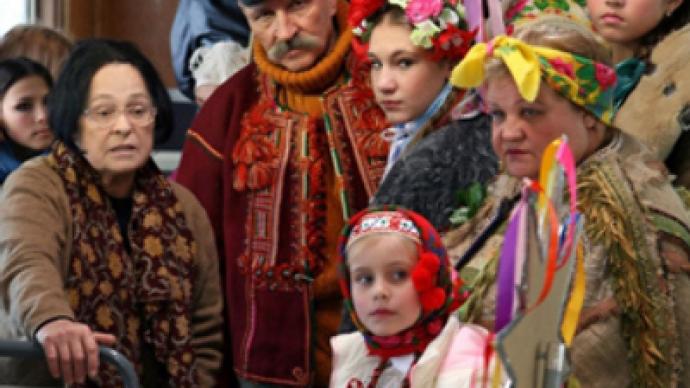 The ninth annual Russian Film Week will take place in New York City from November 13-22 and will feature award-winning Russian films, as well as those never before seen on the silver screen in the US.
A total of 13 award-winning movies from Russia are listed on the festival's program. The opening title is "Anna Karenina" based on the novel by Leo Tolstoy and directed by Vladimir Solovyov.
One of the highlights of the event is the documentary "Black Label" produced by the general director of Russian Film Week Vladimir Sinelnikov. The film is about Somali pirates and raises the question of "whether piracy is simple theft, a sign of despair or scenery for political trickery," Sinelnikov told Russian news agency RIA Novosti.
Pavel Lungin, who represented Russia at Cannes with "Tsar" earlier this year, is expected to arrive to NY for the actual premiere of "Tsar" in the US on November 16.
Apart from already renowned filmmakers, the festival will host the "new wave" of Russian cinema with such directors as: Nikolay Khomeriki, already known as a frequent guest in Cannes, who will personally present his film "Tale in the Darkness"; Katya Shagalova with her "Once Upon a Time in the Provinces"; and Valeriya Gai Germanika with her "Everybody Dies But Me".
During the week of films, spectators will see "Pete on the Way to Heaven" by Nikolay Dostal, "Melody for a Street Organ" by Kira Muratova, "The Gift to Stalin" by Rustem Abdrashev, Sergey Snezhkin's "Bury Me Behind the Baseboard", "Buben.Baraban" by Aleksey Mizgirev, and "Believe!" by Lidia Bobrova.
Tickets for all shows are almost sold out. This year's film program will be displayed not only on the silver screens of Manhattan and in Brooklyn, but also in the New York Film Academy and Colombia University. This year, the film week will also include a series of special open panel and round table discussions with some of the leading Russian and American cinematographers, along with professors and students from the top film schools in the United States.