First Soviet sex-bomb back on screen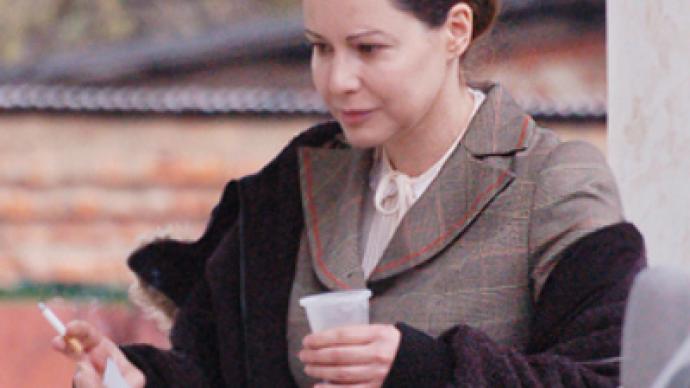 A psychological drama starring the sex-bomb of the Soviet "Perestroika cinema", Natalia Negoda, is vying for the top prize at the International Locarno film festival in Switzerland.
Negoda stepped into the spotlight back in 1988 right after the release of her breakthrough drama "Little Vera". The scandalous film featured explicit sex scenes, unthinkable in Soviet times, which caused a sensation and turned Negoda into one of the most sought-after actresses.
She was the first Russian woman to pose nude for Playboy magazine. In the beginning of the 90s Negoda was offered a career in Hollywood. The actress tried her luck in the West and starred opposite Roman Polanski in "Back in the USSR" and in a couple of other films in Los Angeles, where she has been living for over a decade.
Having failed to make a successful career outside Russia, Negoda gave up cinema and led the life of a recluse in LA.
"Tambourine, Drum" marks Natalia's return to her acting roots. The film is among 17 other productions in the running for the international competition award, the Golden Leopard, which will be announced on August 15.
The Russian film is described as a "story about limitless human patience that eventually runs out." Set in 1998 in a mining town, it revolves around the life of a 45-year-old librarian Katya, who barely makes a living and shares a tiny room in a hostel with a friend. Things change – but not for the better – when Katya falls in love with a sailor who arrives in her provincial town to start life over from scratch.
The Locarno film festival is one of the oldest in the world, but according to its artistic director Frederic Maire, it also tries to be "the edgiest festival of the world".
One of the highlights of the 62nd edition of the festival is the premiere of the Russian-Japanese masterpiece "The First Squad", which will be screened as part of the "Manga Impact" program that features films and events dedicated to Japanese animation.
You can share this story on social media: