Obama's popularity hits all time low ahead of midterm elections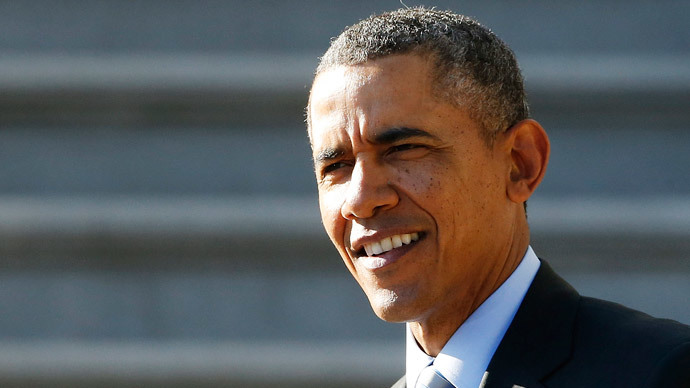 As the November midterm elections inch closer, President Barack Obama is suffering his worst approval rating yet in a new nationwide poll.
According to a survey conducted by the Wall Street Journal and NBC News, the president's approval rating has dipped from 43 percent in January to 41 percent in March, the lowest number recorded in the poll so far. Fifty-four percent disapproved of Obama's performance.
Notably, these new numbers were powered primarily by discontent in the president's own party, where he is experiencing a high of 20 percent disapproval. Obama's approval rating is only four points higher than former President George W. Bush before the 2006 midterms, when Republicans ultimately lost control of the House and Senate.
The results have increased speculation that Democrats may lose their majority in the Senate, and have, at least temporarily, diminished the possibility of retaking the House of Representatives from Republicans. According to the poll, about 33 percent of respondents said their midterm vote would signal displeasure with Obama, while 24 percent said it would suggest approval. Another 41 percent said Obama would play no role in their decision.
According to Republican pollster Bill McInturff, who helped conduct the survey with Democratic pollster Fred Yang, the results suggest that Obama himself may become a drag on Democratic candidates in general.
"The president is being taken off the field as a Democratic positive," McInturff told the Wall Street Journal. "These numbers would suggest that, beyond his behind-the-scenes fundraising, it's hard to imagine the president on the road and hard to imagine where he would campaign."
"The wind is in our face," acknowledged Yang. "There is an advantage for Republicans right now."
Still, the WSJ/NBC poll carried some bad news for Republicans as well, who remained more unpopular than Obama and Democrats in general with only a 27 percent favorability rating. According to NBC News, frustration with Congress and lawmakers in general remained high, with the majority of respondents saying they would not only vote to defeat their own incumbent representative, but also all the others currently holding office.
"What makes 2014 so different [from past cycles] is that the voters are in a rebellious state against the whole Congress and the establishment in Washington," Yang said. "Both parties are in jeopardy."
You can share this story on social media: