Obama knew CIA took 'unprecedented action' against Intel Committee – senator
Published time: 5 Mar, 2014 23:38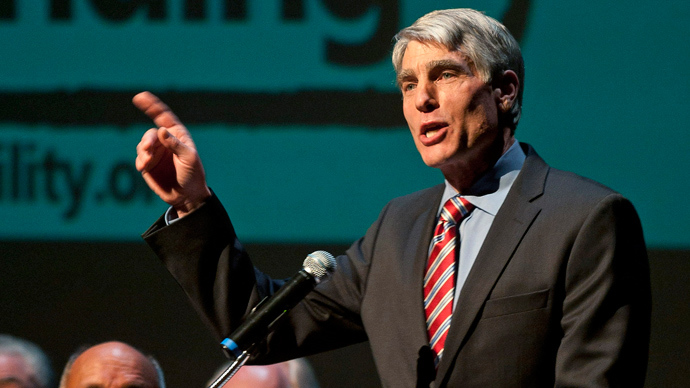 A US senator who has become one of the most vocal opponents of the US intelligence apparatus has claimed that US President Obama was aware the CIA monitored computers used by staffers who prepared reports on the agency's use of torture in interrogations.
The Central Intelligence Agency's Inspector General's Office has made a request to the US Justice Department to investigate claims that the CIA monitored computers used by Senate aides who were preparing an inquiry into the CIA's classified secret interrogation program.
The inspector general made the request after several members of the Senate Intelligence Committee complained about the CIA's activity, according to reports published Tuesday by The New York Times and McClatchy Newspapers.
Senator Mark Udall (D-CO), one of the few lawmakers who have complained about the CIA and National Security Agency since before the NSA leaks, has now said that Obama was aware of the CIA's "unprecedented action" against members of the Intelligence Committee.
"As you are aware, the CIA has recently taken unprecedented action against the committee in relation to the internal CIA review and I find these actions to be incredibly troubling for the Committee's oversight powers and for our democracy," he wrote to the president on Tuesday.
He also pressed Obama to take away some of the CIA's power to determine how much of the report will be published. It still remains classified more than a year after the committee provided a copy to the agency for security vetting, according to The New York Times.
"It is my belief that the declassification of the Committee Study is of paramount importance and that decisions about what should or should not be declassified regarding this issue should not be delegated to the CIA, but handled directly by the white House," Udall wrote.
The Senate Intelligence Committee is the congressional panel charged with overseeing the CIA and, while tension has always existed between the two parties, the to-be-released report has reportedly become a major issue between them.
Members of the committee and their aides have spent years preparing a 6,300 page inquiry that examines the brutal interrogation techniques employed by the CIA in the years following the September 11 terrorist attacks, the ineffectiveness of that torture, and the problems it created for lawmakers and administration officials.
It also accuses the CIA of intentionally misleading the Bush administration and members of Congress about the information that could be gleaned from using torture.
The White House refused to comment on Udall's letter, although National Security Council spokeswoman Caitlin Hayden told the Guardian that Obama is in favor of making the most important findings presented in the report public.
"For some time, the White House has made clear to the chairman of the Senate Select Committee on Intelligence that a summary of the findings and conclusions of the final report should be declassified, with any appropriate redactions necessary to protect national security," she said.