Justice Department wants to control iTunes store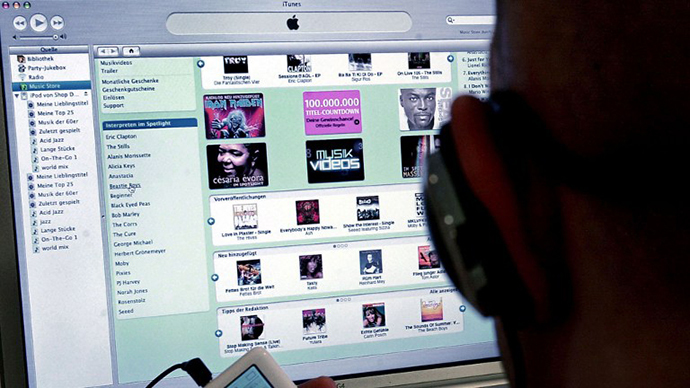 The Justice Department is seeking to acquire government oversight of Apple's iTunes and App Store – a move that would give feds control over content ranging from books to music to television shows and movies.
After winning an anti-trust lawsuit against Apple in July, the Department of Justice is attempting to gain further price control over the multinational computer corporation.
Last month, a federal judge ruled that Apple is guilty of conspiring to raise the retail prices of e-books. The Justice Department on Friday proposed sweeping punishments: officials suggested that Apple be forced to terminate contracts it holds with five major book publishers, barred from entering contracts that control e-book prices, and forced to allow iPhone or iPad users to directly buy books from other retailers with their devices.
"The court found that Apple's illegal conduct deprived consumers of the benefits of e-book price competition and forced them to pay substantially higher prices," Bill Baer, assistant attorney general in charge of the DOJ antitrust division, told the Washington Post. "Under the department's proposed order, Apple's illegal conduct will cease and Apple and its senior executives will be prevented from conspiring to thwart competition in the future."
If the proposed punishments go into effect, Apple would be required to house a court-appointed monitor who would enforce these regulations and make sure the firm abides by them for at least 10 years.
In addition to the proposed consequences, the Justice Department has asked a federal judge to limit Apple's influence in the publishing market by giving the feds government oversight of iTunes and the App Store. The government hopes to prohibit the corporation from negotiating with media companies to increase prices at companies that rival Apple, as well as its own stores.
In a court filing submitted Friday, Apple called the proposals a "draconian and punitive intrusion into Apple's business, wildly out of proportion to any adjudicated wrongdoing or potential harm."
The company vowed to fight the DOJ on its proposals, and accused the department of abusing its power.
The proposal "regulates areas of Apple's business… which bear no relation to the wrongdoing alleged in this case," the company's attorneys wrote in the court filing. "These overbroad and vague terms violate principles of equity and antitrust law, as well as Apple's constitutional rights to fair notice of judicial penalties."
Publishers accused of raising e-book prices settled their allegations with the DOJ, but Apple took a risk by gambling with a trial instead, and might now have to fall under strict government oversight. The US District Court must approve the DOJ proposals before they go into effect. The court will hold a hearing on the measures on Aug. 9.
You can share this story on social media: