Apple to be fined because of Steve Jobs' e-book letter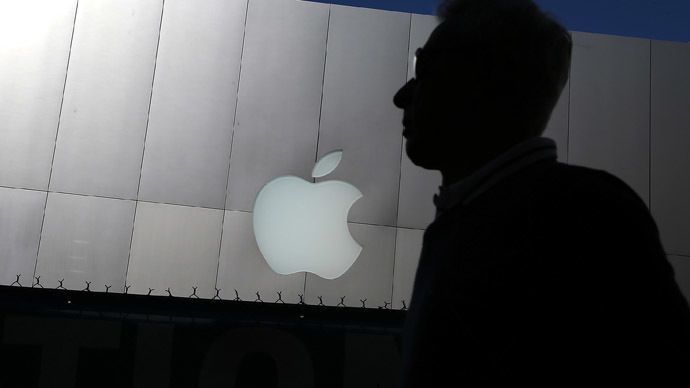 A federal judge has ruled that Apple Inc. is guilty of knowingly conspiring to raise retail prices of e-books, and will have to pay damages at a later date.
The decision was delivered by the US District Court in Manhattan on Wednesday, and is considered a win for the the US department of Justice,  government and other states embattled in similar claims with Apple Inc.
The case was decided by Judge Denise Cote without a jury. Key evidence was the letter by Apple's former CEO Steve Jobs to News Corporation's James Murdoch, where Jobs suggested "creating a really mass market of e-books at the price of $12.99 and $14.99".
Throughout the trial, Apple repeatedly refuted allegations as a 'misguided story' and in their closing statement, flat out denied the charges. "Apple did not conspire with a single publisher to fix prices in the e–book industry," Apple's lawyer, Orin Snyder, said in his final argument. "Apple acted lawfully and did not violate the antitrust laws."
In a civil trial against the world's best-selling electronic brand, the US government claims Apple conspired with five of the biggest book publishers to purposefully charge customers higher prices for digital material. Apple is guilty of executing price-matching agreements that forced customers to pay more for e-books than they did with rival companies, such as Amazon and Barnes & Noble. The US tech giant reportedly allowed the publishers to independently decide on the final e-books price, paying 30% of sales to Apple. This boosted the books prices almost 50% overnight. Earlier this year the publishers pleaded guilty and settled the issue out of court, having paid the US government above $166 million. Apple may face a  similar charge, according to Vesti.ru.

In its defense, Apple said because it entered the e-book market much later than its competitors, it had to find more favorable agreements with publishers in order to maintain its competitive niche. 
"When we introduced the iBookstore in 2010, we gave customers more choice, injecting much needed innovation and competition into the market, breaking Amazon's monopolistic grip on the publishing industry," Tom Neumayr, a spokesman for Apple, said in a statement.
All 5 publishers circumvented trial by settling with the government out of court. The case was first filed in April 2012 and the trial began June 3.