NYC stop-and-frisk data: Whites more likely to carry weapons and drugs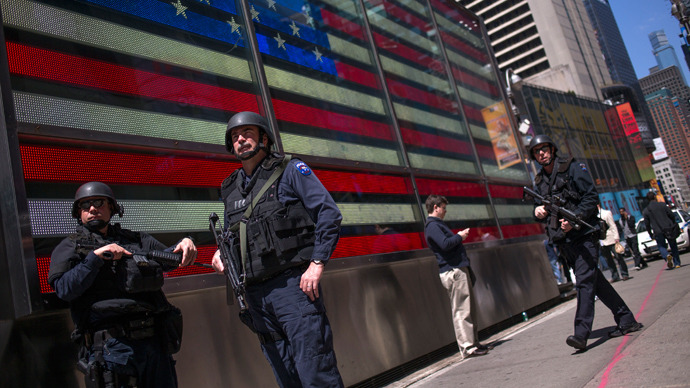 Data compiled by the New York Police Department as a result of the city's controversial focus on stop-and-frisk measures has shown that those suspects who were white were more often to be found in possession of weapons and drugs.
The analysis of 2012 statistics provided by the Public Advocate's office shows that the likelihood that an African American detained for search would be found in possession of a weapon was half that of a white person.

Specifically, the New York Police Department uncovered a weapon in one out of every 49 stops of white New Yorkers, while for Latinos a weapon was found for every 71 stops, and for African Americans that number was 93 stops.

Meanwhile, the likelihood that a stop of an African American New Yorker would yield contraband was one-third less than that of white New Yorkers stopped.

The NYPD uncovered contraband in one out every 43 stops of white New Yorkers. By contrast, it took the Department 57 stops of Latinos and 61 stops of African Americans to uncover contraband.

Recent testimony by several New York police officers in connection to a lawsuit allege that the department regularly targets young black men and other minorities, which are judged by an arbitrary notion of "reasonable suspicion."

Further, the stop-and-frisk practice is allegedly tied to quotas by which superiors measure success rates over the city's police precincts.

In March, following evidence provided by a leaked recording, Officer Pedro Serrano, an 8-year veteran of the New York Police Department testified that during a meeting with Deputy Inspector Christopher McCormick he was told in no uncertain terms what individuals to focus his duties on.

"I don't have any trouble telling you this: male blacks 14 to 20, 21," said McCormick.  

Serrano's testimony was presented as part of Floyd v. City of New York, in which four plaintiffs claim they were racially profiled by the NYPD. Four other police officers presented evidence for the prosecution.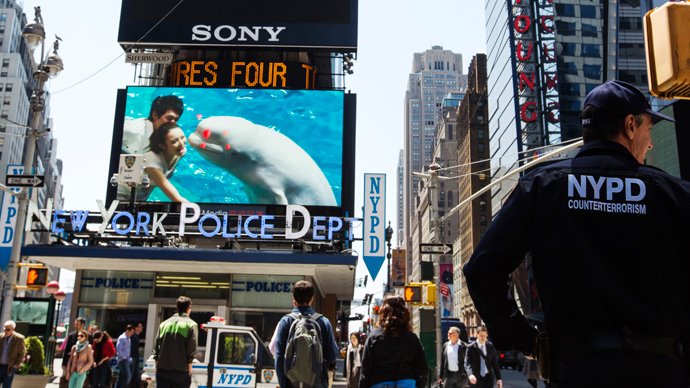 That trial concluded this week following two months of testimony, while Judge Shira A. Scheindlin, who will provide a ruling within a few months, seemed to indicate heavy skepticism over the high error rate of New York police stops.
"A lot of people are being frisked or searched on suspicion of having a gun and nobody has a gun," said Judge Scheindlin on Monday during closing arguments in the trial.
"So the point is: the suspicion turns out to be wrong in most of the cases," she added.
This most recent analysis of the NYPD's statistics may well add more fuel to the fire over the stop-and-frisk controversy. The report by the Public Advocate's Office leaves little room to interpret its findings after surveying the 2012 data.
"Despite the overall reduction in stops, the proportion involving black and Latino New Yorkers has remained unchanged. They continue to constitute 84 percent of all stops, despite comprising only 54 percent of the general population. And the innocence rates remain at the same level as 2011 – at nearly 89 percent."
Meanwhile, in a separate analysis by the New York Civil Liberties Union of these same statistics, the group revealed that out of 532,911 stop-and-frisk searches in 2012, just 729 guns were found.
On Monday, Judge Scheindlin referred to the "high error rate" correlated with the stop-and-frisk practice, in which 88 per cent of stops yielded no evidence of criminality.
"You reasonably suspect something and you're wrong 90 percent of the time," said Scheindlin to a lawyer representing the city.  
For his part, New York Mayor Michael Bloomberg has taken an unbending stance on city police's stop-and-frisk policy.
"If you end street stops looking for guns, there will be more guns on the streets, and more people will be killed. It's that simple," said Bloomberg during an April speech.
Mayor Bloomberg has often aimed his defense of the policy at the media, in particular the New York Times, for allegedly turning a blind eye to the victims of the city's gun violence,
You can share this story on social media: