Hundreds of innocent Americans imprisoned in Nicaragua?
Published time: 18 Sep, 2012 16:56
Edited time: 18 Sep, 2012 20:56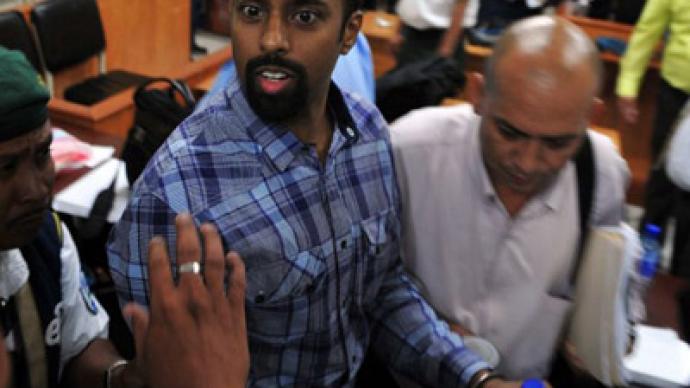 A United States citizen wrongly jailed for two years in a Nicaragua prison tells reporters that he has reason to believe that as many as hundreds of Americans remain locked up overseas on bogus charges.
In an interview with Reuters on Monday, 35-year-old Jason Puracal claims that many more Americans are being detained up in Nicaragua, where he had been held for two years after being wrongfully convicted of drug trafficking and money laundering. Puracal has just recently been freed after serving two years of what was originally a 22-year sentence, but others, he fears, aren't as lucky.
"I've been told there's literally hundreds," Puracal tells Reuters, referring to the number of American inmates believed to be held captive by the Nicaragua prison system.
Puracal was picked up by Nicaraguan authorities in November 2010 and sentenced along with 10 co-defendants, Reuters reports. An appeals court demanded that the case be re-opened, however, on the basis that the judge excluded evidence and failed to explain his verdict. The appeals procedure, Puracal tells reporters, cost his family more than half a million dollars in legal fees and exhausted his entire family's resources
Puracal was employed at a real estate office in San Juan del Sur, Nicaragua before he was picked up by authorities two years ago. Since at least May, the United Nations Working Group on Arbitrary Detention has been fighting for his release, which came a full two decades earlier than a judge had insisted.
"The whole process has been very surreal," Puracal explains. "It's a very hot, dirty, crowded, insect-infested place," he says of the prison. "I would just think of my son. He was the ray of hope that kept me going."
Puracal adds that he has no idea why he was targeted and suspects that scores of fellow Americans are also being locked up without reason. He tells Reuters that he hopes that he will be able to someday assist others who are wrongfully imprisoned, a number which remains known only to Nicaraguan authorities.