Dozens arrested for child rape photo trade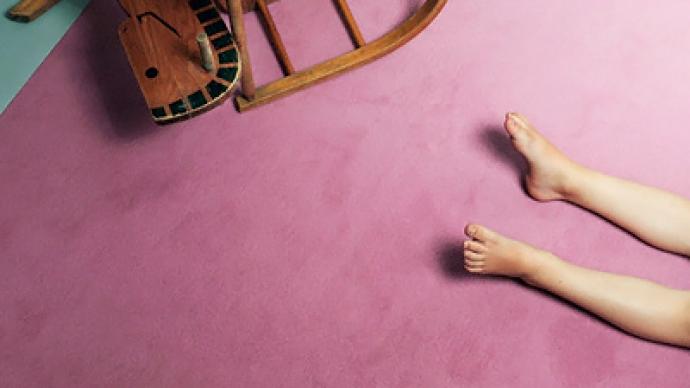 Over two dozen New York residents were busted in a child pornography ring where people swapped images of children as young as one year old being raped and abused, said a Manhattan District Attorney today.
DA Cyrus R Vance, Jr. announced on Tuesday that felony charges have been brought against 26 people for the possession and distribution of violent pornography over the Internet in an investigation that the DA's Office of Cybercrime and Identity Theft Bureau has spent five months perusing with the help of the US Immigration and Customs Enforcement (ICE) Homeland Security Investigations Child Exploitation Group."These images are not pornography or pictures of erotica intended for sexual excitement," Vance said in a statement. "These are babies, these are toddlers."A 32-year-old substitute teacher, a corporate attorney and an employee of a NYC Alice in Wonderland-themes eatery are among those charged for using peer-to-peer file sharing network to trade images. The teacher, Joshua Ruiz of the Bronx, has admitted to having child porn on his computer to investigators—calling it an obsession—and is currently free on $15,000 bail. Court documents reveal that Ruiz says he has "never touched a child sexually in any way."Prosecutors, however, argue that Ruiz asked for advice online on how to meet children.Other involved in the ring, ranging in age from 18 to 63, have allegedly shared pornographic material with other children. One of the men charged is suspected to having coerced a 16-year-old Canadian boy into engaging in a sex act on his webcam while he watched, the investigation reveals."These images were disseminated on the Internet, feeding the appetites of pedophiles seeking new victims," said Vance. The images, "tens of thousands," he said, were swapped like "baseball cards" and show babies, toddlers and children being raped, assaulted and exploited by adults. "There are so many images, that sadly, you could choose an age and a sex act, and it would be in these files," Vance said.A banker, a high school student, a bartender and a member of the National Guard have all been charged as well.
You can share this story on social media: