German activists expose pedophiles hunting online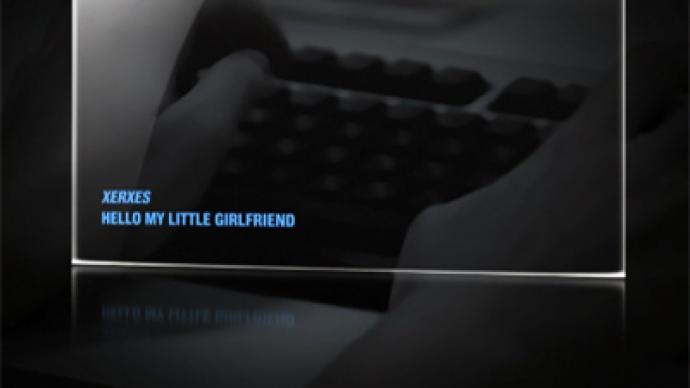 Sex, crime and the Internet – a controversial show exposing the dangers of pedophilia on the worldwide web is at the center of public attention in Germany.
The program claims to be raising awareness, but many say it is simply chasing ratings.
"Hello, my little friend…"
Leila is pretending to be a 13 years old. She is meeting in a cafe with a man in his sixties. They have been conversing online for weeks.But Leila is actually an undercover journalist.The man, it turns out, works for a children's charity. He is completely unaware that the meeting is being secretly filmed as part of a German TV show called Tatort Internet, aimed at exposing the dangers of sexual predators online."At the beginning we thought it would be the person that you usually imagine as a sexual predator," says Daniel Harrich, Tatort Internet producer. "You know, the guy with glasses and no hair – this bald old guy. But we've met people from all types of society."Those who oppose the show's format say that the authorities should be informed straight away – especially in cases like this, where the man worked with children – and that the show's desire for big ratings is their primary motivation."The people who took the video clip took it in May – and broadcast it in October. In between there was no information for any investigative officials, for police or employer," says Martin Pfriem, director at Caritas for Children Charity.But the producers argue the reason for having to keep the identity of the men they film secret is due to a major loophole in the law."Chatting on the Internet with a child – even about sex – is almost never considered a crime. It is left very unclear what exactly constitutes a criminal action," says Udo Nagel, former Police President and Senator of the Interior in Hamburg.Shockingly, under the current law, unless there is an actual physical assault, there is not much that can be done.This is an international problem, with many experts openly acknowledging that guidelines are in a desperate need of clarification.Internet grooming is not a new phenomenon, and as the numbers of children going online grow, so does the danger. And the scariest part is that right now there is not much that the police can do to protect them.The Tatort Internet team showed us how often within minutes of going into an online chat room posing as a young girl, sexual advances are made.The people that the RT team were conversing with were completely unconcerned when we told them we were under the age of legal consent – which at 14 in Germany is already extremely young.Despite the criticisms, those behind the show are adamant that raising public awareness of Internet grooming can make a difference."If we can succeed with the goal of really changing the law and making the approach of minors online – the cyber grooming – under lawful jurisdiction, we can avoid those people being out there and chasing little children," Daniel Harrich says.Ivan Tonkikh, director of a Russian software-producing company, says when the law falls short, installing a special program is the only way to block negative content.  "'There are no really popular social networks for children in Russia," he said. "So they [children] use the ones adults do. And some of these [networks] have a lot of violence, pornography and other negative content. That's why more and more parents want to control the time their children spend online. They don't understand that it's simpler to use special software to block the content. There are many programs available. This is probably the only measure that can help when the laws lack clarity," says Tonkikh.
You can share this story on social media: