Hundreds of doctors paid millions a year through Medicare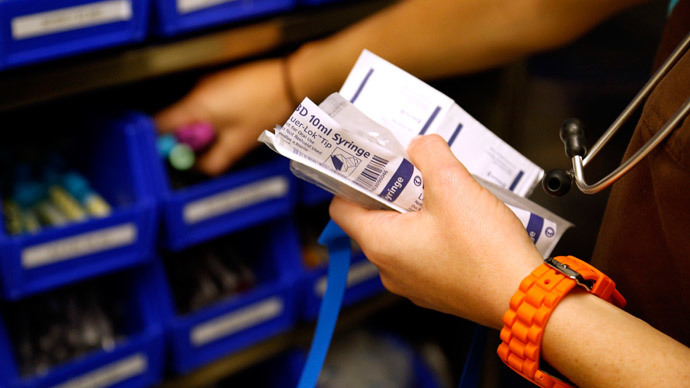 New federal data has revealed some Medicare doctors to be earning millions of dollars in a single year through the program, and healthcare advocates are hoping the new information can be used to help find and cut down on abuse in the future.
According to the Wall Street Journal, 344 physicians were paid more than $3 million each in 2012. In total, the top one percent of medical providers were found to receive about 14 percent of the $77 billion Medicare paid out during that year.
In addition to detailing how much each doctor earned via Medicare, the data – provided by the Centers for Medicare and Medicaid Services – also reveals the types and number of procedures that physicians ultimately billed the government program for. While this information has always been available to the CMS, healthcare watchers hope that with outside groups now being able to view these billing practices, it will become easier to highlight areas where unnecessary costs could be reduced or where abuse may be prevalent.
"If you see that a doctor is doing a procedure hundreds or thousands of times that should be done only on a small number of patients, you wonder," Dr. John Santa of Consumer Reports said to Reuters. "Are they committing fraud by billing for something they're not actually doing, doing unnecessary procedures because they're greedy, or do they practice someplace where so many people need the procedure?"
The new data was released recently by the CMS despite objections by the American Medical Association (AMA), which had successfully blocked the agency from releasing information regarding physician billings since 1979, claiming that doing so would violate the privacy rights of doctors across the country. In 2013, however, a district court judge ruled the data could be released as part of a Freedom of Information Act request filed by Dow Jones, the parent company of the Wall Street Journal.
The AMA told Reuters it "is concerned that (the government's) broad approach to releasing physician payment data will mislead the public into making inappropriate and potentially harmful treatment decisions and will result in unwarranted bias against physicians that can destroy careers."
As noted by the Journal, the CMS data is missing several key specifics that would help place the numbers in context. Specifically, the data does not reveal details of patients' diagnoses or the dates on which procedures are performed, information that would help determine whether or not a doctor is carrying out an unnecessary service. Some doctors are also highly specialized experts, which could explain why they bill Medicare for so many expensive procedures.
Supporters claim that even if the data is not perfect, it will help narrow focus onto areas worthy of further investigation.
"You'll be able to see back surgeons whose average bill is $50,000 because they say almost all of the spinal fusions they do are more complicated than the usual, and others whose average bill is $5,000" because they do not claim such complications, Santa told Reuters.
After the Department of Health and Human Services discovered that 303 physicians collected more than $3 million each in 2009, "improper payment reviews" were initiated for 104 of them. The investigation found that $34 million in overpayments had occurred, leading to the suspension of three doctors' medical licenses and the indictment of two others.
Although doctors in the US are not required to accept Medicare patients, the vast majority of them do. According to Reuters, 91 percent of doctors – not including pediatricians – continued to accept new Medicare patients in 2013, and the program covers about 50 million Americans.
You can share this story on social media: