Lethal heroin batches hit East Coast same week as actor Seymour Hoffman died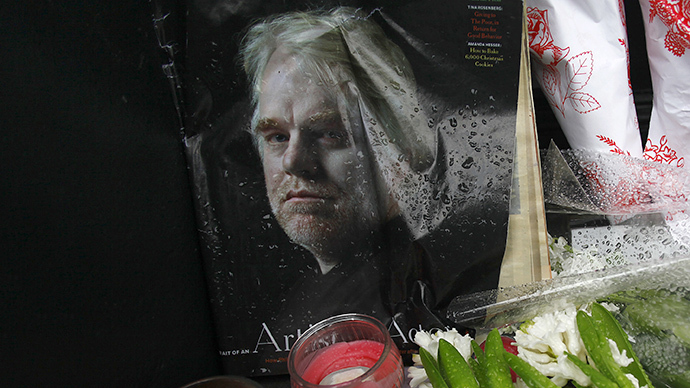 One day after Oscar-winning actor Philip Seymour Hoffman was found dead in his apartment, police are looking into whether his apparent heroin overdose is linked to a lethal batch of the drug that recently arrived on the East Coast.
As noted by Raw Story, law enforcement agencies have spent the last month pursuing batches of heroin laced with fentanyl – a powerful painkiller – that have been deemed responsible for dozens of deaths in multiple states. The deadly drug cocktail has made its way east from Pennsylvania, and has been detected in states such as Maryland, New York and Rhode Island.
Fentanyl is approximately 80 times more powerful than morphine and "hundreds of times more potent than heroin," according to the Centers for Disease Control and Prevention. When combined with heroin, the drug could potentially lead to a severe and lethal attack on the human respiratory system.
According to the Pittsburgh Post-Gazette, fentanyl-laced heroin is believed to be responsible for as many as 22 deaths in four Pennsylvania counties. Meanwhile, heroin overdose took the lives of another 22 individuals in Rhode Island in less than two weeks, about half of which were found with fentanyl in their systems.
The bad batch of heroin has also been linked to dozens of deaths in Maryland and five deaths in Nassau County, according to Long Island Newsday. The drug is being sold in New York under the title of "24K," though it was known as "Theraflu" and "Bud Ice" in Pennsylvania. Police suspect that it could be sold under even more names as the word gets out about the drug's danger.
"Investigators believe that drug dealers may be 'rebranding' the heroin now that the stamps, including 'Theraflu' and 'Bud Ice,' have been widely reported to be highly dangerous," said a statement by the Pennsylvania attorney general's office, according to the Post-Gazette.
On Sunday, Hoffman was found dead in his New York City apartment with a hypodermic needle in his arm. According to Fox News, a police source told the news outlet that authorities are looking into whether or not the 46-year-old actor was using the same type of fentanyl-laced heroin responsible for the previously mentioned deaths.
The respected actor's death came as a shock to many, though Hoffman had struggled with substance abuse numerous times in the past. As reported by CNN, more than 50 bags of heroin were found in his apartment. The New York medical examiner's office has scheduled an autopsy for Monday.
You can share this story on social media: