Colorado school shooting thwarted by tip-off – police chief
Published time: 21 Dec, 2013 10:48
Edited time: 22 Dec, 2013 03:16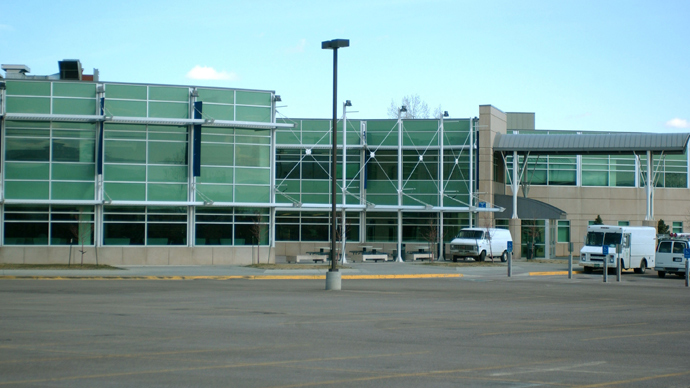 Just days after a student opened fire at a suburban Denver high school, police in southern Colorado said they thwarted a school attack plot by two teenagers, one of whom "idolized" the shooters in the Columbine High School and Colorado theater massacres.
Extra security was put in place at three Trinidad schools Thursday following a tip-off that two boys, ages 15 and 16, plotted to carry out an attack at Trinidad High School, police chief Charles Glorioso told reporters Friday.

Due to the early warning, security was beefed up at three Trinidad schools Thursday, the last day of classes before the holiday break.

The police chief in the town of just under 10,000 people said investigators discovered the 15-year-old had been bullied by classmates and "idolized" the Columbine High School and Colorado theater shooters, AP reported.

The students were arrested Friday on suspicion of making "a credible threat against an educational facility school and inciting destruction of life or property."

Glorioso, who said the teenagers planned the attack for around a month and a half, refused to release information on the plot or how they intended to carry it out. However, the police chief said a search of the boys' homes failed to discover any weapons, but ''they had talked about what they could do to get them.''

Glorioso commended the department's resource officer for taking action on the tip.

"His thorough investigation uncovered the threats and put a halt to any plan made by these students," he said.

Police have recommended the teenagers be charged with inciting destruction of life or property, a felony, and interference with school, a misdemeanor. However, prosecutors will decide whether to file charges.

Frank Ruybalid, district attorney for Las Animas and Huerfano counties, said that he was not permitted to discuss the details of the case because it involves juveniles but that he supported the police response to the situation.

"Any evidence regarding a threat to students at our schools is going to be taken very seriously," he said.
On December 13, a student opened fire at Arapahoe High School near Denver, critically wounding 17-year-old Claire Davis before killing himself. Despite the best efforts of the medics, Davis died on Saturday at a hospital with her family at her side.