Embattled 'porn lawyer' Avenatti gives up 2020 presidential bid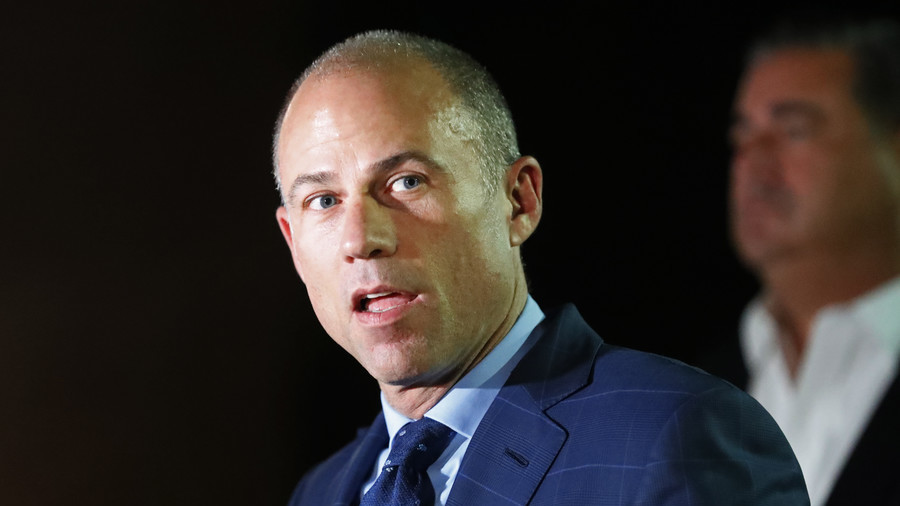 Porn actress Stormy Daniels' attorney Michael Avenatti has given up on his intention to challenge Donald Trump in 2020, citing family concerns. The lawyer has been hit with allegations of domestic abuse and unpaid debts.
In a statement on Tuesday, Avennatti said that he decided to bow out from what is expected to become a tightly-contested Democratic primary "after consultation with my family and at their request."
The attorney once argued that only a "take no prisoners street fighter," apparently himself, can take down Trump "in a cage match like no other in modern times." Avenatti repeatedly spoke very highly of his chances, telling Newsweek in July that he would "absolutely" beat Trump. Judging by his Twitter feed, nothing much has changed since, he is just choosing not to.
"I do not make this decision lightly – I make it out of respect for my family. But for their concerns, I would run," Avennatti stated, opting not to mention the legal woes he and his star client Stormy Daniels are mired in.
Also on rt.com
Trump's lawyers want almost $800k from Stormy Daniels after her failed defamation suit
Last month, the court sided with President Donald Trump as it threw out a defamation lawsuit filed by Avenatti over a tweet in which Trump called the porn actress a "con job."
Avenatti, together with his another high-profile client, Julie Swetnick, is facing a criminal investigation by the Justice Department into whether she had provided false statements while accusing Supreme Court Justice Brett Kavanaugh of sexual misconduct.
Apart from the legal troubles of his clients, the self-styled champion of women's rights and, until recently, CNN darling, is embroiled in a litigation with his former law firm partner – which is also not going his way. In October, a Los Angeles Court court ordered Avenatti to pay $4.85 million in unpaid debts to the former colleague.
On top of that, Avenatti reportedly owns at least $1.2. million in unpaid taxes to IRS.
Probably the final nail in the coffin of his presidential hopes are the accusations of domestic assault filed by Estonian-born actress Mareli Miniutti. The lawyer was even briefly arrested on felony violence charges last month following the complaint. While the prosecution declined to proceed with felony charges, the investigation into a potential misdemeanor is still underway.
Before his dramatic fall from grace, Avenatti seemingly suggested that he was a perfect pick for a Democratic contender – since the Democrats should pit "a white male" against Trump if they want to have some real chances in 2020.
In his statement on Tuesday, Avenatti appears to hint that he thinks his withdrawal is the Democrats' loss, saying he is "concerned that the Democratic Party will move toward nominating an individual who might make an exceptional President but has not chance of actually beating Donald Trump."
While Avenatti has now officially dropped his presidential bid, he argued that he still had a good standing despite "polling at 1 percent" as pointed out by one of the commentators.
However, for many Avenatti's pullout from the race has become rather a relief.
Like this story? Share it with a friend!