US judge temporarily blocks Trump's order refusing asylum to illegal migrants from Mexico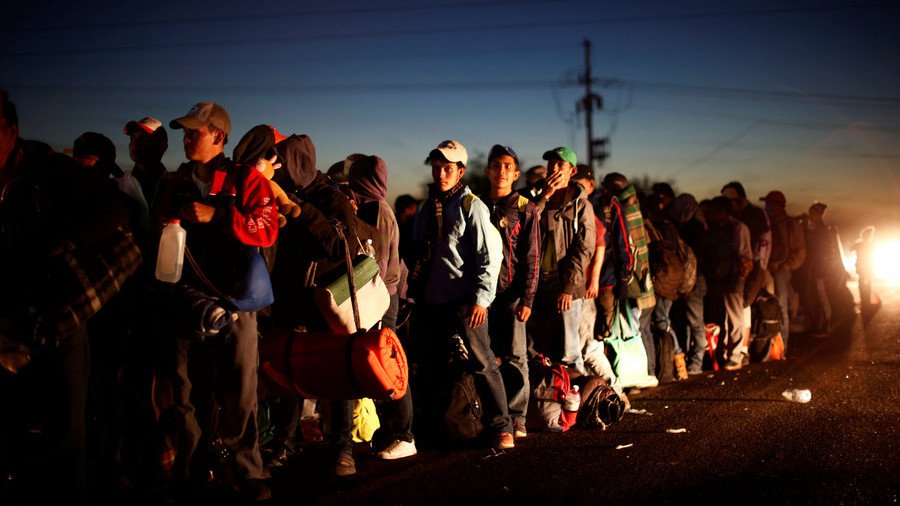 A judge has temporarily blocked US President Donald Trump's order to ban Central American asylum seekers from illegally crossing the border into the country from Mexico.
US District Judge Jon Tigar in San Francisco placed a restraining order on Trump's new immigration policy, which was declared last week.
The president "may not rewrite the immigration laws to impose a condition that Congress has expressly forbidden," the judge wrote, adding that the rule barring asylum seekers from entering the US outside a port of entry "irreconcilably conflicts" with the existing legislation.
On November 9, the president announced that asylum seekers can now make their claim only at legal points of entry along the US border.
The ruling comes as a massive caravan of Central Americans, which was traveling from Honduras and El Salvador to the US through Mexico, has reached the nation's border at Tijuana.
President Trump, repeatedly referring to the caravan as an "invasion," argued that it contains "hardened criminals." He pledged not to allow the migrants to enter the US illegally and threatened to deploy up to 15,000 troops to help the existing border staff.
I am watching the Democrat Party led (because they want Open Borders and existing weak laws) assault on our country by Guatemala, Honduras and El Salvador, whose leaders are doing little to stop this large flow of people, INCLUDING MANY CRIMINALS, from entering Mexico to U.S.....

— Donald J. Trump (@realDonaldTrump) October 18, 2018
....In addition to stopping all payments to these countries, which seem to have almost no control over their population, I must, in the strongest of terms, ask Mexico to stop this onslaught - and if unable to do so I will call up the U.S. Military and CLOSE OUR SOUTHERN BORDER!..

— Donald J. Trump (@realDonaldTrump) October 18, 2018
Even before the caravan crossed into Mexico through Guatemala, its growth and movement had become a hot-button issue in US politics. Republicans and the right-leaning media warned that the large influx of migrants would lead to various risks and destabilize the situation in the southern states.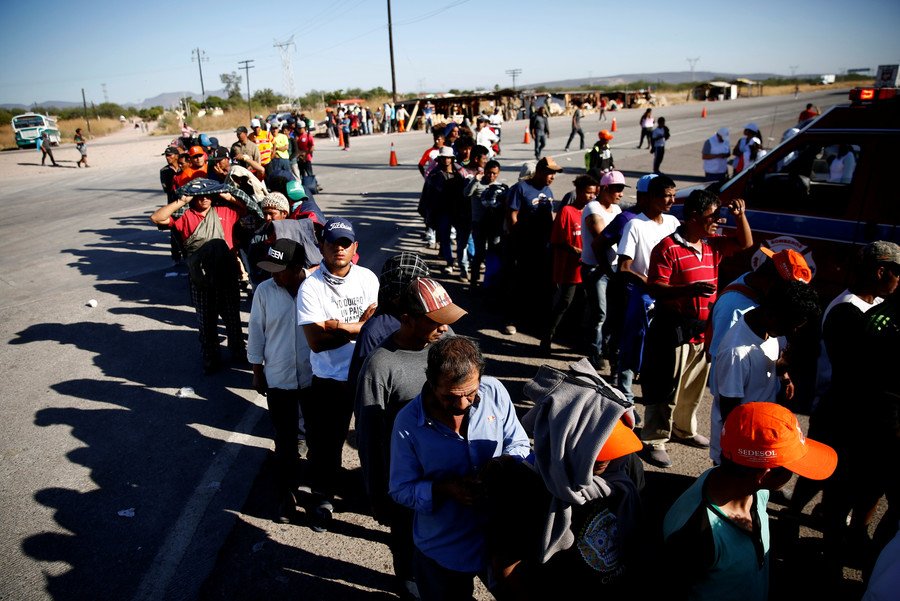 The left, meanwhile, accused them of fearmongering. An anti-illegal migrant ad, paid for by the Republican Party and shared by Trump on Twitter ahead of the midterms, was banned from Facebook, CNN and Fox News for being "racist."
READ MORE: 'Mexico First'? Riot police face off with protesters against US-bound 'invaders' in Tijuana (VIDEOS)
The arrival of the migrant caravan also caused tension in Mexico and sparked anti-migrant rallies in Tijuana, with protesters shouting "No to the invasion."
Think your friends would be interested? Share this story!
You can share this story on social media: