Facebook & TV ban 'racist' Trump ad 1 day before midterms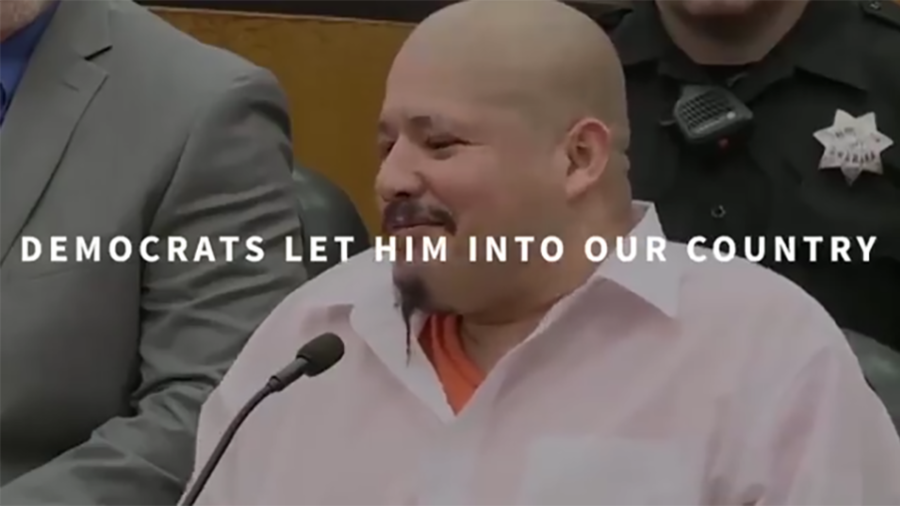 As Americans prepare to vote in the most expensive midterm election in US history, three TV networks and Facebook pulled a controversial Trump-endorsed ad that plays on voters' fear of illegal immigrant crime, saying it's racist.
The ad, paid for by the Republican Party, depicts convicted cop-killer Luis Bracamontes laughing about killing cops, juxtaposed with scenes of the Central American migrant caravans and a Fox News clip where a man claims to have fled Honduras because of an attempted murder conviction. "President Donald J. Trump and Republicans Are Making America Safe Again!" it proclaims.
Facebook was the latest platform to ban the ad, claiming it violates their policy against "sensational content." NBC aired the spot during its "Sunday Night Football" broadcast but decided not to run it again on Monday after being flooded with complaints overnight, while CNN chose not to play the ad at all.
The ad, aimed at battleground states like Arizona and Florida, echoes President Trump's claims that "criminals and unknown Middle Easterners" are traveling with the Central American migrant caravans currently crossing Mexico on their way to the US border.
Trump was unconcerned by the ad's removal, calling it "effective" and dismissing the networks' concerns. "A lot of things are offensive. Your questions are offensive a lot of time, so, you know."
The ad's subject, Luis Bracamontes, killed two Sacramento sheriff's deputies in 2014 after being deported twice. "I'm gonna kill more cops soon," he says in the video, smiling. The original version of the ad inaccurately stated that "Democrats let him into our country…Democrats let him stay." Actually, Bracamontes last entered the country while George W. Bush was president, and Arizona sheriff Joe Arpaio released him after his last arrest.
The ad is reminiscent of the infamous "Willie Horton" TV spot that aired during the 1988 election. That commercial, which describes black prison inmate Willie Horton stabbing and raping a white couple during a weekend furlough, is credited with having won the election for George H.W. Bush.
A migrant in the caravan tells a Fox News reporter that he fled Honduras because he "got in trouble."What kind of trouble? A "third-degree felony" for "attempted murder" pic.twitter.com/bhBkJr29eV

— Ryan Saavedra (@RealSaavedra) October 31, 2018
Fox News broadcast footage last week in which a Honduran migrant in one of the caravans tells the newscaster he is fleeing Honduras after being convicted of attempted murder.
You can share this story on social media: