Gold rush: Iran turns to precious metals as US sanctions bite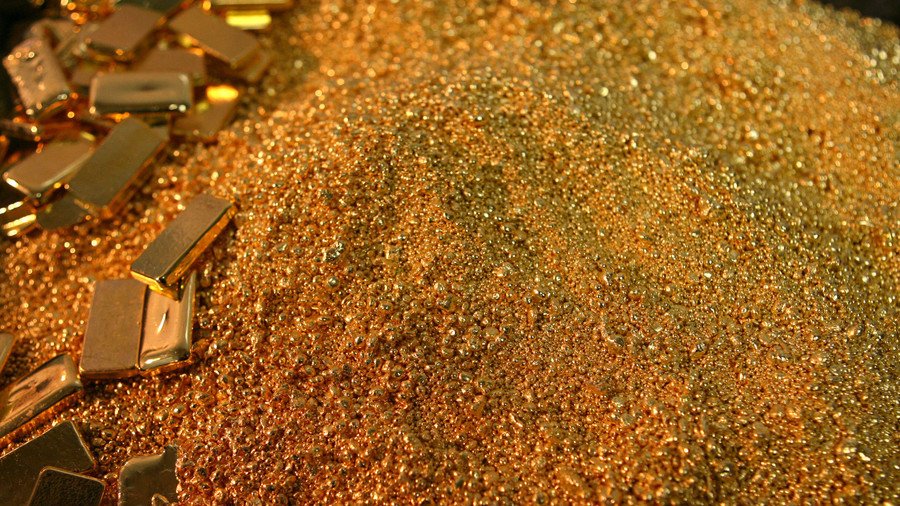 Tehran wants to revitalize gold and copper mines, media reported citing Iran Minerals Production and Supply Company. The country is experiencing a surge in gold mining activity in the wake of the second rollout of US sanctions.
The subsidiary of state-owned Iranian Mines and Mining Industries Development and Renovation Organization (IMIDRO) said it has signed a memorandum of understanding with an industry group and a private company on developing of artisanal mines, including six small-scale gold mines.
The mines will be set up all across the county, particularly in the central Isfahan province, the eastern South Khorasan province, East and the West Azerbaijan provinces.
Besides boosting mineral production and legalizing some illegal mines, the government's program is aimed at "increasing employment, creating added value for local communities, and ultimately achieving the goals of a resilient economy."
According to the Belfer Center for Science and International Affairs, Iran hosts about seven percent of the world's mineral resource, including ten percent of proven oil and 16 percent of natural gas reserves. The nation's total gold deposits are estimated at 320 tons. Iran has also massive zinc, copper and iron deposits.
The World Gold Council (WGC) said in its Q2 Gold Demand Trends report that Iran's demand for gold bars and coins jumped 200 percent year-on-year, reaching 15.2 metric tons, which is the highest level in more than four years.
It explained that as the country's reaction to the first round of sanctions, which targeted its metals trading and the automotive sector.
Iranians were lining up in front of banks to place advance orders on Emami gold coins, which are minted by the country's central bank and are usually priced lower than other gold coins.
READ MORE: 'Strongest US sanctions ever' targeting Iran's oil go into effect… with 'temporary' concessions
"Iran's weakening economy, growing sense of insecurity and a currency which has almost halved in value, boosted bar and coin demand," WGC explained.
The second round of US sanctions targeting Iran's oil and financial sectors took effect earlier this month.
For more stories on economy & finance visit RT's business section
You can share this story on social media: