'Khashoggi Way': Activists want to rename street at Saudi embassy in D.C. after murdered journalist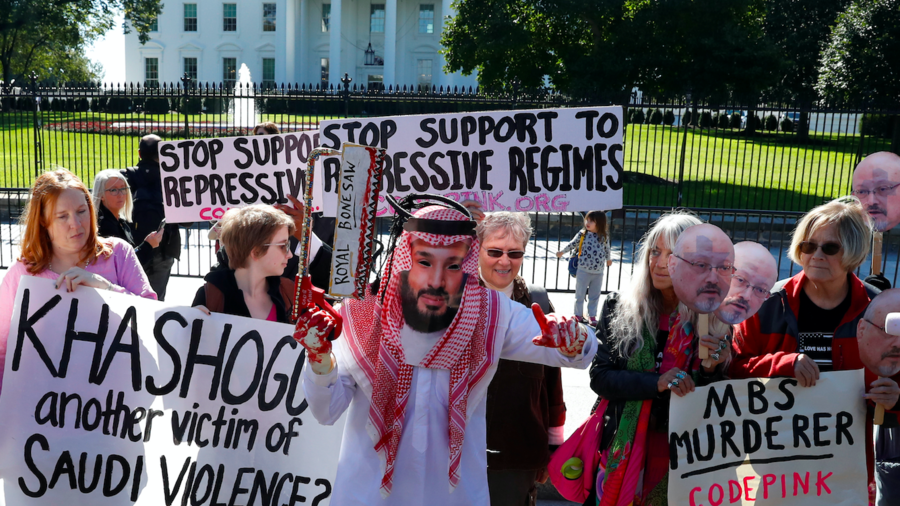 Activists and friends of slain Saudi journalist Jamal Khashoggi are calling on officials in Washington D.C. to rename the street in front of the Saudi embassy 'Jamal Khashoggi Way'.
Khashoggi disappeared on October 2 after entering the Saudi consulate in Istanbul and is suspected to have been killed by Saudi agents who were waiting for him inside the building.
A Change.org petition, which has been signed by more than 1,500 people, says that the renaming of the street would act as "a daily reminder to Saudi officials that such behavior is totally unacceptable."
Speaking at a memorial service for Khashoggi on Monday night, Nihad Awad, the executive director of the Council on American-Islamic Relations, supported the idea of renaming the street.
"Imagine if their mail had to be addressed to Khashoggi Way?" Awad said, referring to Saudi officials in Washington. "That their business cards included such an address?"
Saudi Crown Prince Mohammed bin Salman has denied any involvement in the killing and Riyadh has claimed the journalist died after a "fist fight" inside the consulate got out of hand.
The US has revoked visas from a number of Saudi officials but is still mulling a full response to the incident, which could include sanctions. US President Donald Trump has said that calling off arms deals with Riyadh would result in the US losing"massive amounts of money" which would not be acceptable to him.
It could prove more difficult, however, to convince authorities to rename the street in front of the Saudi embassy, which is located between the Watergate Hotel and the Kennedy Centre — away from the city's so-called embassy row. Given the cozy relations between Riyadh and Washington and the White House's reluctance to let the Khashoggi case damage US-Saudi relations, it's unclear if the city authorities would be eager to facilitate the name change.
READ MORE: Forensics expert 'cut to pieces' Saudi journalist's body as colleagues listened to music - sources
The petition will be presented to the D.C. Council when it reaches 2,500 signatures. According to the rules of the council, a street can be named after a person only after they have been dead for two years or more, but activists are urging the D.C. mayor to "make an exception" in Khashoggi's case.
In 2017, D.C. officials renamed a piece of land in front of the Russian embassy 'Boris Nemtsov Plaza' in a symbolic gesture to honor the Russian opposition politician who was shot dead in Moscow in 2015. Five men from Chechnya were sentenced to prison terms between 11 and 20 years, confessing it was retaliation for his anti-Muslim comments.
Like this story? Share it with a friend!
You can share this story on social media: