Forensics expert 'cut to pieces' Saudi journalist's body as colleagues listened to music - sources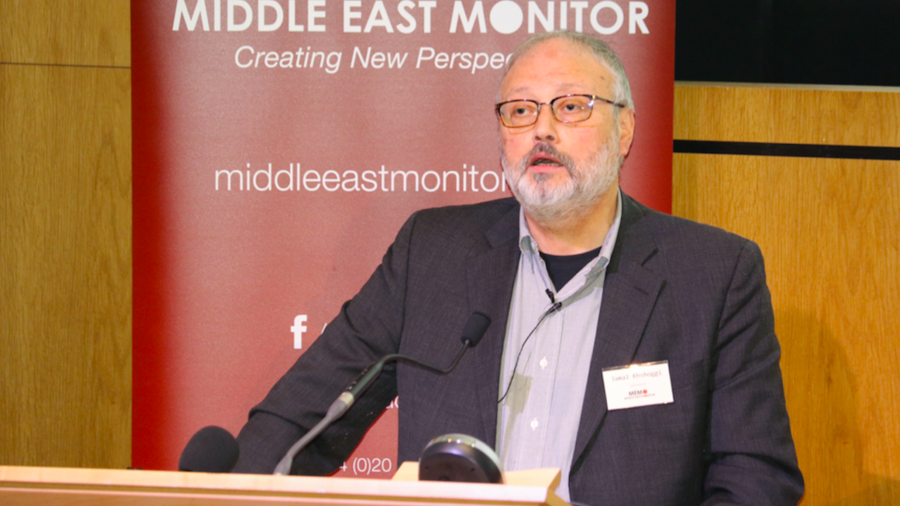 Journalist Jamal Khashoggi's body was cut into pieces after his death at the Saudi consulate in Istanbul two weeks ago, a Turkish source has told CNN and Al Jazeera.
The source told Al Jazeera that the murder took about seven minutes and said that Saudi forensics expert Saleh al-Tubaiqi dismembered Khashoggi's body and asked his colleagues to listen to music while he did it.
Turkey had earlier claimed that a team of 15 Saudis flew into Istanbul to kill Khashoggi and said that there was audio and video recordings from inside the building to prove that he had been killed there, but no further details had been made public.
A team of investigators searched the building for nine hours on Monday and Turkish President Recep Tayyip Erdogan said that some "toxic materials" in the consulate had been "painted over" before investigators got inside.
A "high level" official told the AP earlier that police had found "certain evidence" of the killing after the search.
Khashoggi, a journalist who wrote columns critical of Riyadh for the Washington Post, entered the consulate on October 2 to obtain documents for his planned marriage to Turkish fiancée, Hatice Cengiz.
Riyadh has denied involvement with the killing, but reports in US media on Monday suggested that the kingdom might be preparing to admit that the journalist was killed in an unsanctioned interrogation gone wrong.
#BREAKING: "Saudi journalist Khassogi was killed inside the office of the Saudi consul. The murder took 7 minutes & during the time one of the Saudis cut the body he asked the others to listen to music" - Turkish official source to Aljazeera https://t.co/WNp7qfmcg7

— Amichai Stein (@AmichaiStein1) October 16, 2018
Think your friends would be interested? Share this story!
You can share this story on social media: