Twitter's multi-million dollar US election pitch to RT revealed in FULL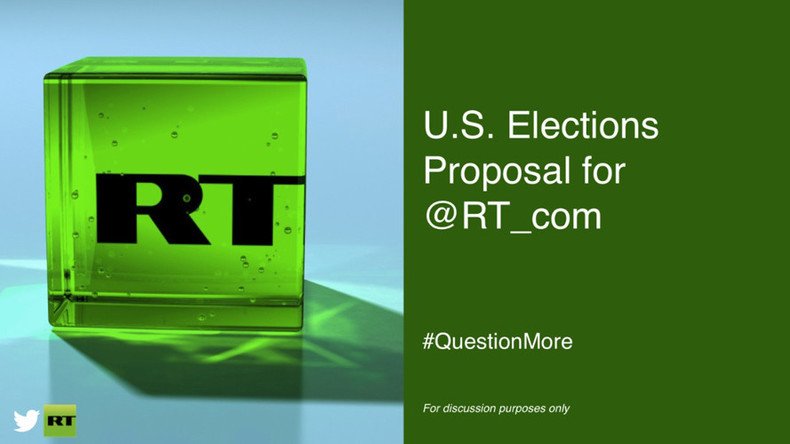 After RT published excerpts from Twitter's "limited offer" to spend millions on US election marketing, the company abruptly banned all advertising from the news network. This makes full disclosure and transparency imperative, so here goes.
READ MORE: Revealed: How Twitter pushed RT to spend big on 2016 US election
On Thursday, the micro-blogging platform announced a policy decision to ban ads from RT and Sputnik, citing alleged meddling in the 2016 US election.
It followed Twitter's report implying that RT was trying to influence US public opinion, crucially without providing context that virtually all news media organizations spend money on advertising their news coverage.
Off-boarding advertising from all accounts owned by Russia Today (RT) and Sputnik.We're donating all projected earnings ($1.9mm) to support external research into the use of Twitter in elections, including use of malicious automation and misinformation. https://t.co/zIxfqqXCZr

— jack (@jack) October 26, 2017
RT was thereby forced to reveal some details of the 2016 negotiations during which Twitter representatives made an exclusive multi-million dollar advertising proposal to spend big during the US presidential election, which was turned down.
Having since been banned, and in order to set the record straight, we are publishing Twitter's presentation and details of the offer in full.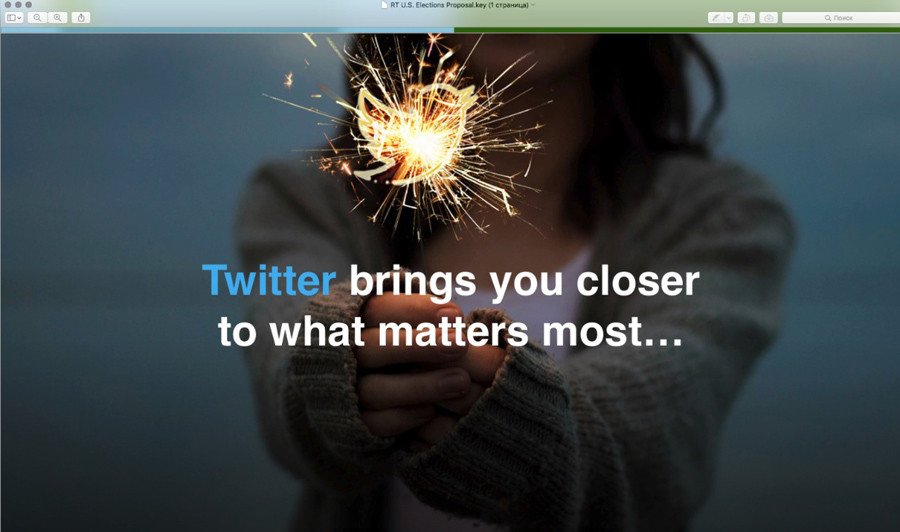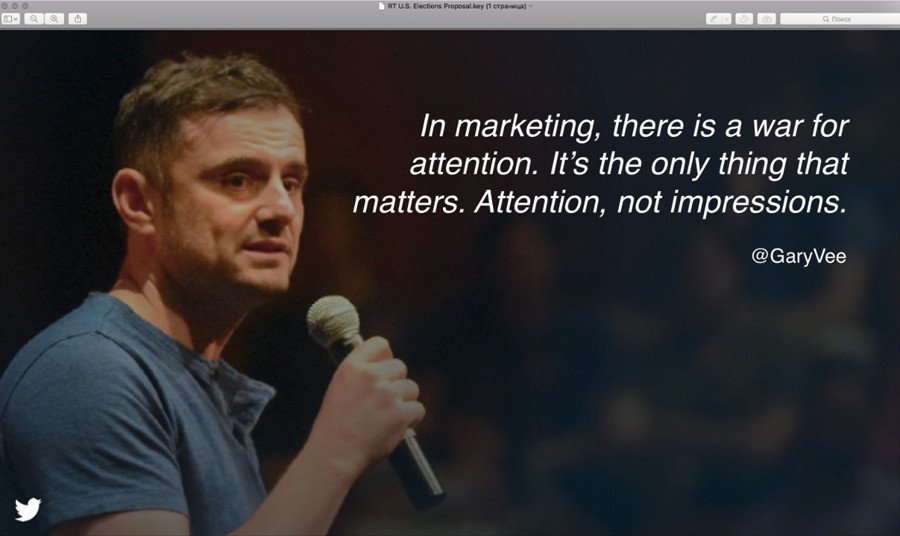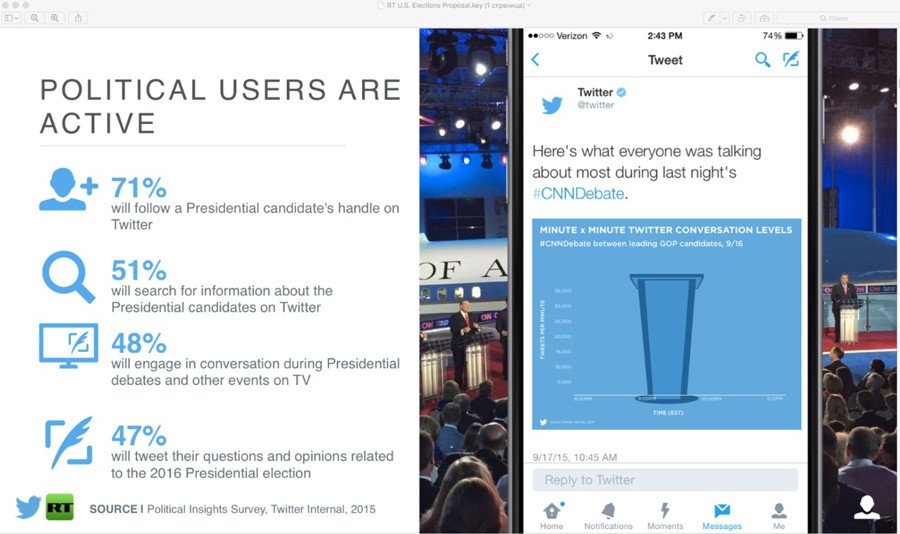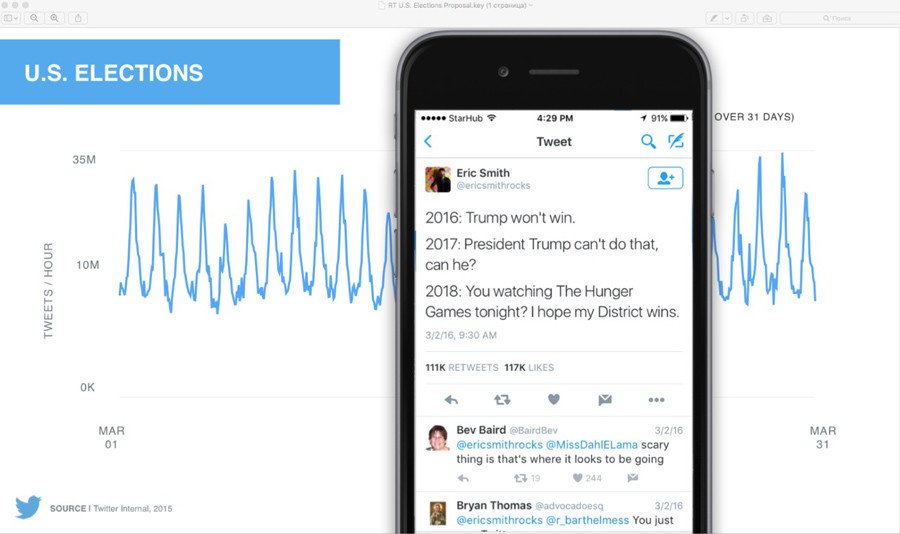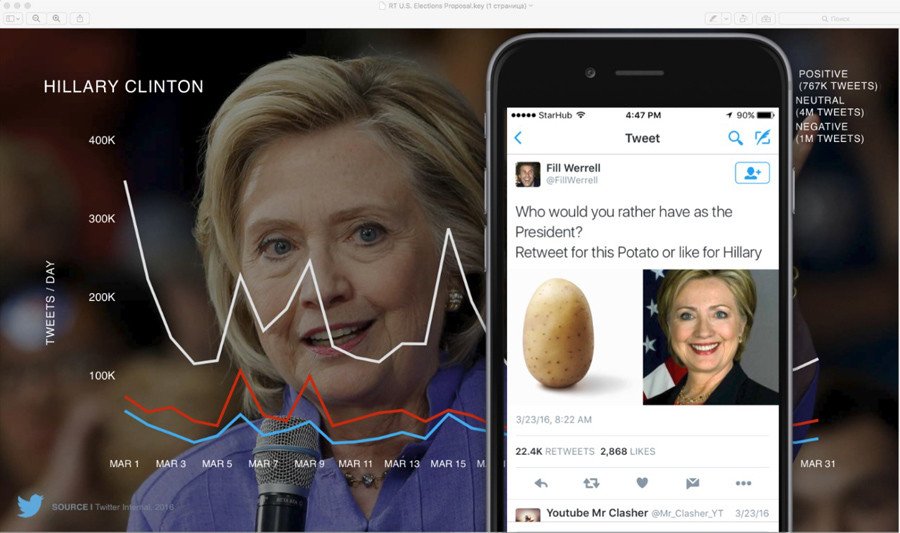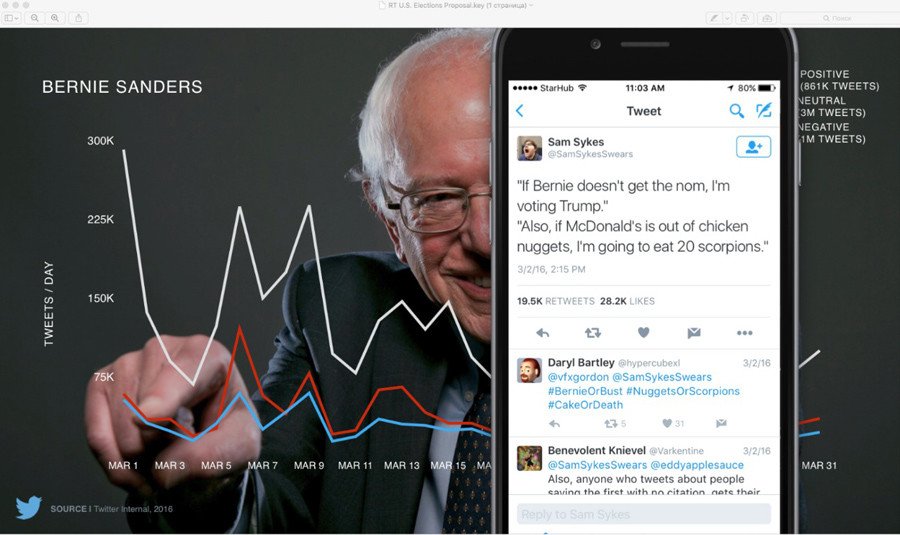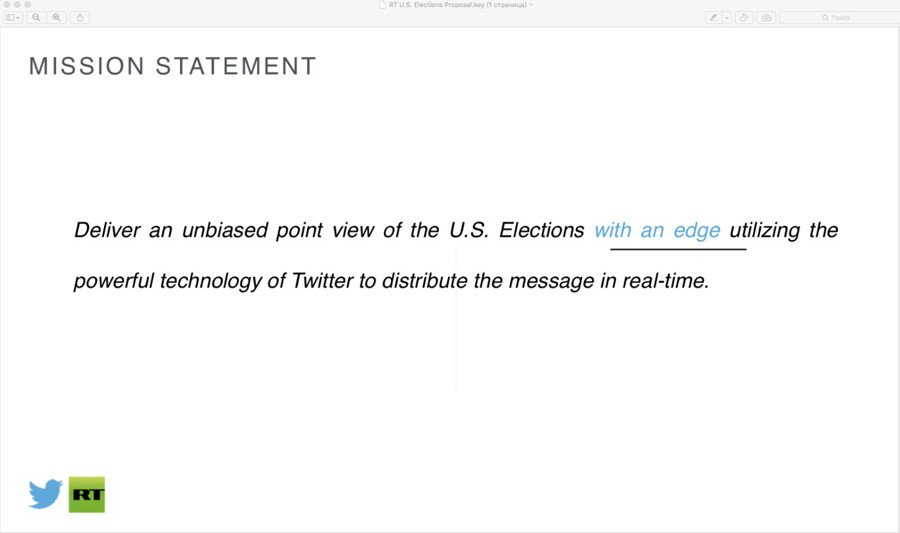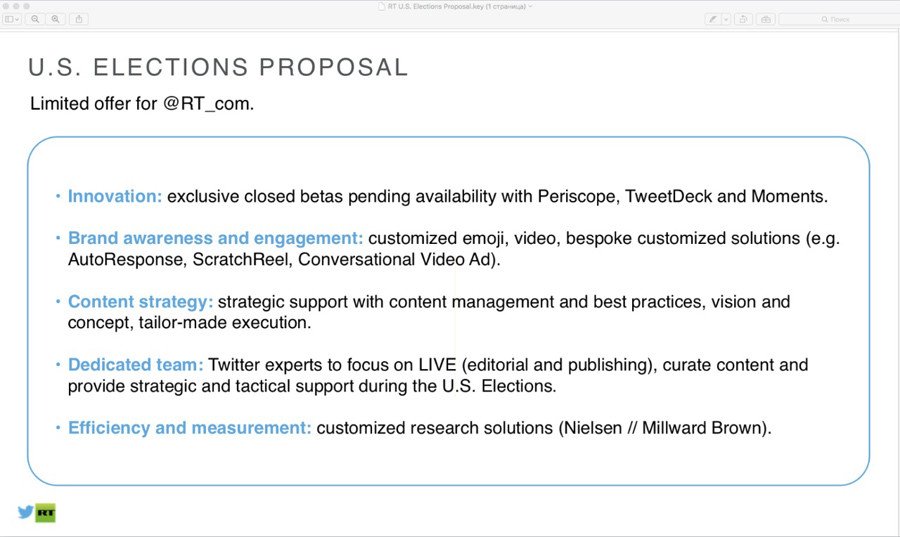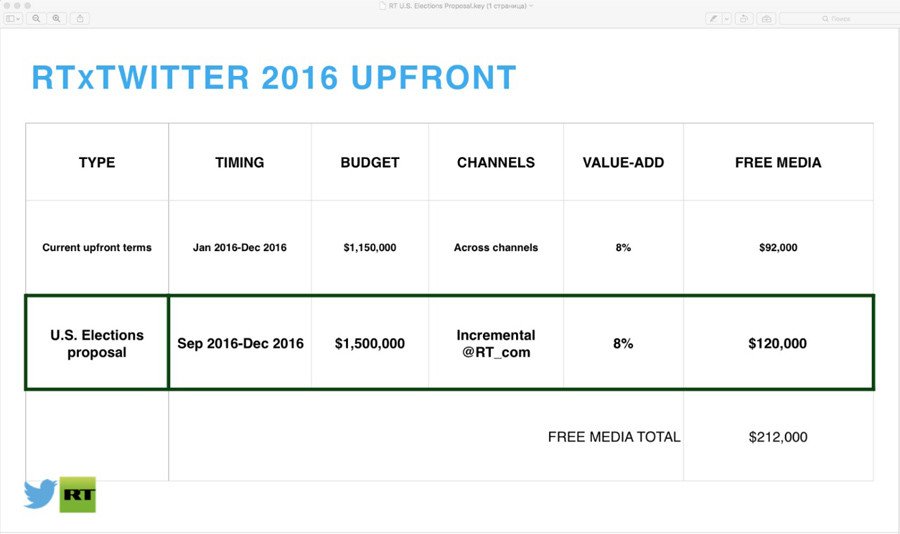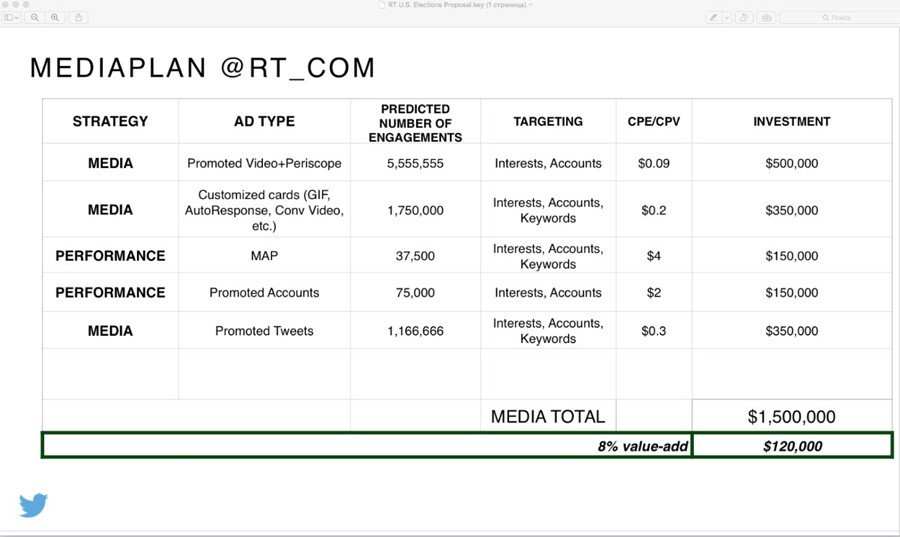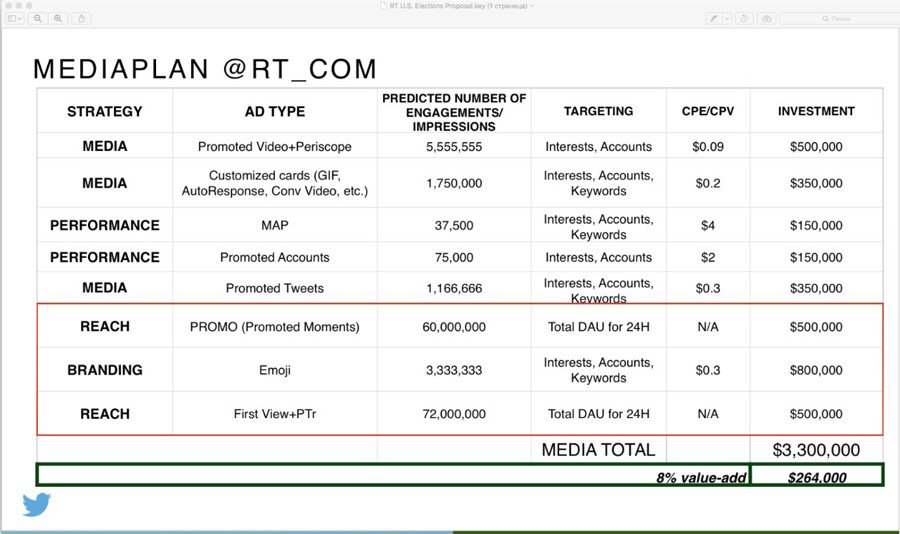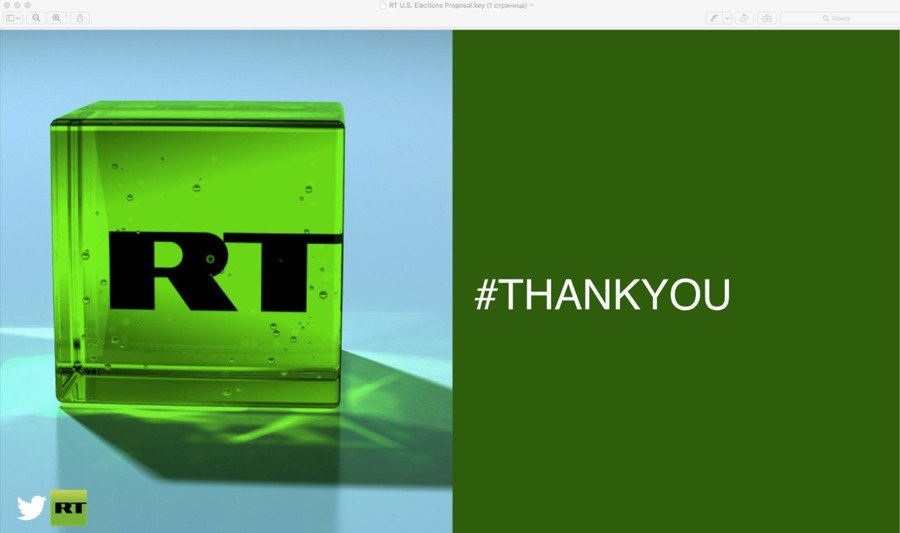 READ MORE: 'Twitter ban of RT ads part of coordinated attack on Russian media & freedom of speech'
You can share this story on social media: