Why did Khashoggi murder get 24/7 coverage by corporate media? He was part of DC elite! – Lee Camp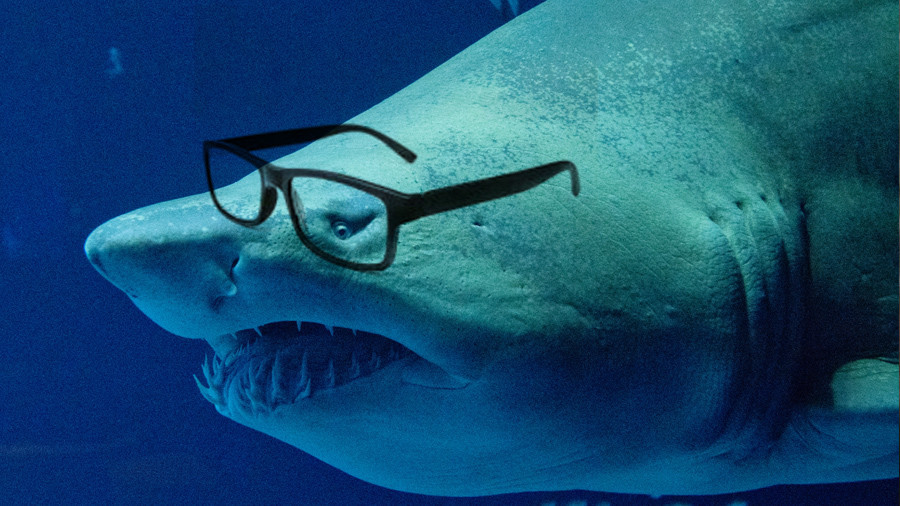 Seeing US corporate media doing the right thing and covering journalist Jamal Khashoggi murder by Saudis 24/7 was like catching a shark reading a book, Lee Camp said on the latest 'Redacted Tonight' episode.
"The mainstream media is actually covering the death of journalist Jamal Khashoggi at the hands of one of US allies who was brutally murdered by Saudi Arabia while in Turkey a few weeks ago. And the mainstream corporate media has been all over it 24/7."
"When I saw the mainstream media doing the right thing covering this murder, I was excited, I was thrilled and I was like: 'what exactly is going on here'?" Camp said.
Camp explained that he was puzzled over whether or not they were doing this because Khashoggi was a journalist. "So our pinheaded media hacks were finally able to see past their endless defense of Saudi Arabia and reveal the truth?"
But if that was the case, Camp suggested, "they would have extensively covered the intentional murder of a Palestinian journalist a few months ago in Gaza where they were wearing press across their chest and were still shot by snipers."
If US mainstream media cared about journalists, he continued, "they would have extensively covered the police shooting of reporter Erin Schrode in Standing Rock where, while on camera, she was intentionally shot with rubber bullets. Or they would have covered the arrests of journalists at the J20 protests or at Occupy Wall Street. They would be standing up for journalist Julian Assange."
"I'm not saying you can't find one mainstream story on some of those things I mentioned but none of them got a tiny fraction of the 24/7 Khashoggi treatment," Camp explained.
But why is the media doing this? Do they really have it in for Saudi Arabia and want to make them look bad?
READ MORE: Journalist hit with rubber bullet at DAPL protest (VIDEO)
"If that were the case, they would have covered any of the countless horrific acts by Saudi Arabia, a country that publicly beheads people for 'crimes' like being gay. As fairness and accuracy in reporting made clear, the mainstream media hardly mentions the Saudi perpetrated genocide in Yemen, supported by the US. They hardly talk about our massive weapons deals, which Trump was so proud of, he made his little crayon poster of it," he noted.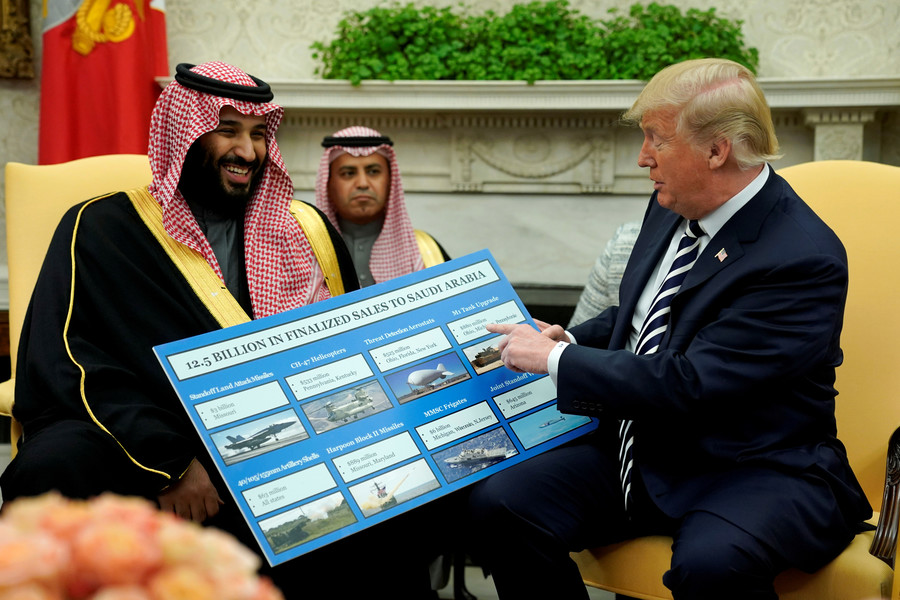 Camp says he finally figured out why the media is doing this. It is "because Khashoggi was part of an elite DC crowd. He was a writer for The Washington Post, he was a member of The Club. That is when our media and our government get upset - when you harm the elite. You can shoot, arrest low-level journalists all day long. The corporate media don't give a sh*t."
READ MORE: Royal relations: Prince Andrew wants to strengthen Saudi ties, following Khashoggi murder (VIDEO)
"Only the elite matter," Camp argued adding that "this goes for more than just murder."
"Imagine the number of people harmed by the 2008 financial collapse, the number of homes lost… But who went to prison? Only Bernie Madoff… he stole from the rich," he said.
He also recalled the Martin Shkreli case; he went to jail not for increasing the price of medications "to such a level that very few could afford them… but for lying to investors, for defrauding the rich."
"This is why no president or higher official goes to jail even after we discover, let's say, there were never any weapons of mass destruction in Iraq," he pointed out.
According to Camp, "for the most part the entire system: the courts, the politicians, the media, they know their job is to protect the upper class."
The reason why we saw US media covering the killing of a journalist is because Saudi Arabia "made the unforgivable mistake of murdering one of the elites", Camp concluded.
WATCH THE FULL EPISODE HERE:

Like this story? Share it with a friend!
You can share this story on social media: