Travel warning for US? Social media debate after 72 hrs of hate-filled violence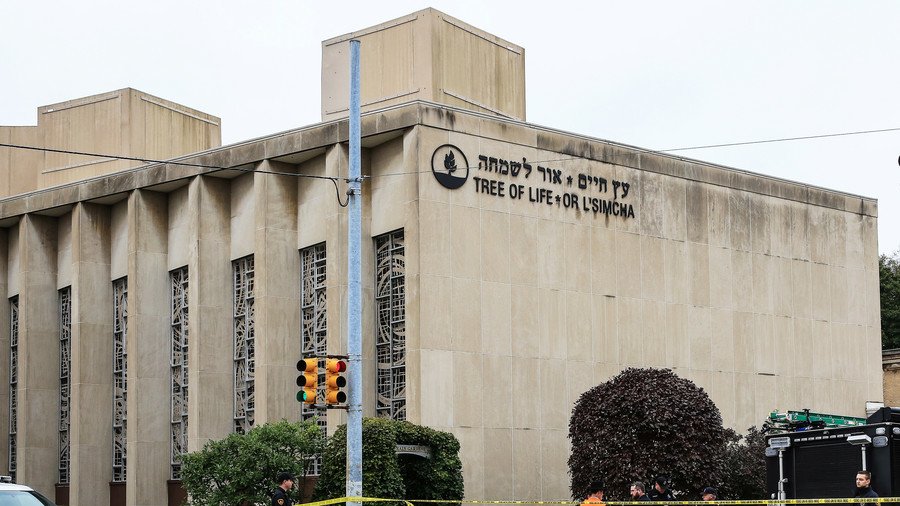 US would issue travel alerts if same kind of violence was happening in other countries, a Washington Post editor wrote in a tweet after Pittsburg shooting. The post went viral resonating with people within and outside the country.
"Front page of @washingtonpost right now. The United States would be issuing travel warnings against countries with this kind of violence and instability," Kate Woodsome, a supervising editor of video op-eds, tweeted on Saturday.
The front page was indeed filled with violence, showcasing two hate-filled crimes which played out over the course of 72 hours.
Among the grim features on the front page was the Pittsburgh synagogue massacre that killed 11 people during Jewish services on Saturday, which was described by the city's public safety director Wendell Hissrich as being "one of the worst" crime scenes he had ever witnessed.
Bombs sent in the mail to Barack Obama, Hillary Clinton, and liberal campaign donor George Soros completed the somber collage of photos and headlines.
Although it wasn't featured on the Saturday front page, there was a third hate-filled attack that occurred in the same time period, which saw a man unsuccessfully target a black church in Kentucky before heading to a Kroger supermarket and fatally shooting two African-American senior citizens – one of whom was buying poster board with his 12-year-old grandson for a school project.
A total of 293 mass shootings have already occurred in the US this year, according to data from the Gun Violence Archive. Last year saw 346 mass shootings take place. The FBI defines a "mass killing" as a killing of three or more people in a public place.
Most of those responding to Woodsome's tweet agreed with her, many pointing the finger at America's lax gun laws.
Some of America's neighbors to the north chimed in, with many Canadians saying they don't plan on taking a trip south anytime soon.
Some US citizens couldn't blame outsiders for staying away.
An American living abroad also chimed in, saying he had no desire to return to his home country, for fear of what might happen.
There were a couple of people who spoke out against the editor's tweet, though they were highly outnumbered in the thread.
Meanwhile, the US continues issuing its own travel warnings, including one for the Netherlands last month – a country typically known for its laid-back lifestyle, gorgeous canals, and fields of tulips. That announcement came largely in response to an attack at Amsterdam's Central Station in August which saw two Americans stabbed by a Muslim extremist.
The US overhauled its warning system for foreign travelers in January, creating a four-point ranking system for countries and an interactive world map. Washington's European allies Britain and Germany were ranked two out of four, meaning travelers should "exercise increased caution."
Like this story? Share it with a friend!
You can share this story on social media: