Mice chew through cash in Kazakh ATM (VIDEO)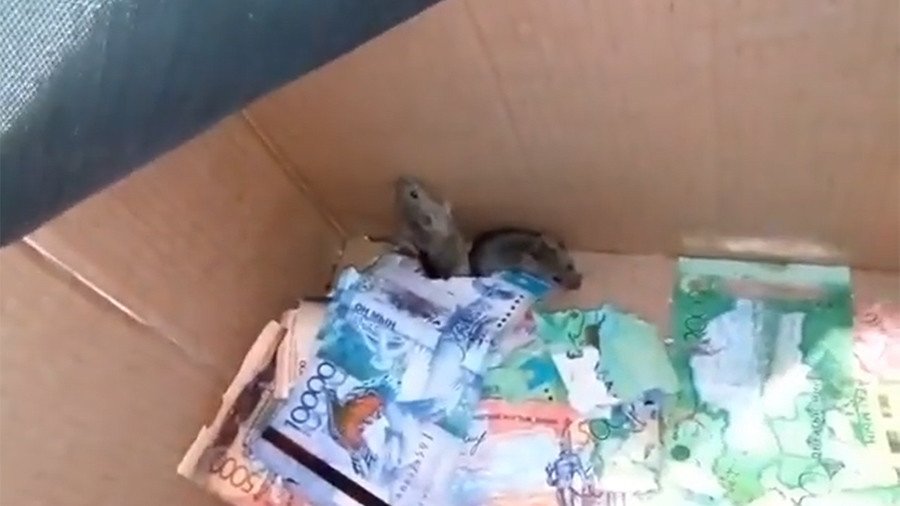 A pair of mice snuck into an ATM in the Kazakh capital Astana, hiding from a snow storm. Bank workers were surprised when they discovered the tiny intruders and the ruined notes they had munched on during their stay.
The two were found when the machine was re-stocked with cash, and the workers recorded their odd discovery on a video.
The footage, posted on local social media, shows damaged banknotes and feces in the ATM compartment. "And here we have a mouse," a male voice comments, as a woman lifts the cover on a box containing a pile of chewed money. To show the rodent, the man moves some banknotes aside only to find there were actually two of them, making female workers in the video squeak. "An entire mafia here," he says.
Although the bank didn't say how much the 'lunch' for the two mice had cost, local media estimated the damage at some $300.
You can share this story on social media: