2 people killed at Kentucky grocery store shooting, suspect detained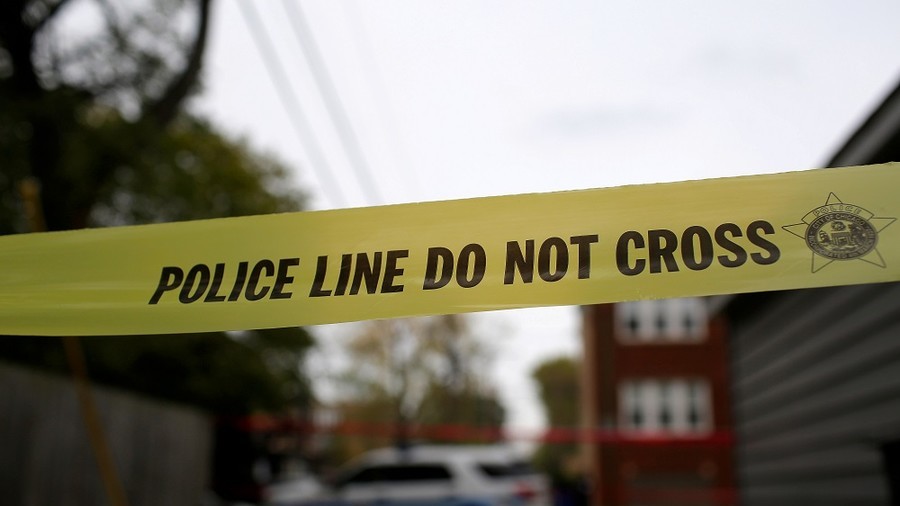 At least two people, including an elderly woman, have been shot and killed by a gunman in a grocery store on the outskirts of Louisville, Kentucky. The suspect has been apprehended.
A man and a woman were killed in a shooting that started inside the Kroger grocery store in Jeffersontown and continued in its parking lot.
The incident took place around 3pm on Wednesday and saw an armed man enter the popular store and fire several shots at another male, who succumbed to his wounds on the spot. The perpetrator than fled the scene, heading into the parking lot where he shot an elderly woman, presumably an innocent bystander. She also died at the scene.
The suspect was then confronted by a person that police described as an armed citizen. After a brief exchange of fire between the two, the alleged perpetrator jumped into his car and attempted to flee the scene. However, he was promptly pulled over by police, who took him into custody.
Neither the attacker nor the person who tried to stop him were injured in the altercation.
Kroger has condemned the attack, saying it is cooperating with the investigators. The store will be shut down until the probe is complete.
The gunman's motive is not clear at the moment. Jeffersontown Police Chief Sam Rogers has not ruled out that the attacker was on a rampage and the victims were chosen at random.
Subscribe to RT newsletter to get stories the mainstream media won't tell you.