'It certainly looks like' Khashoggi is dead, consequences will be 'severe' – Trump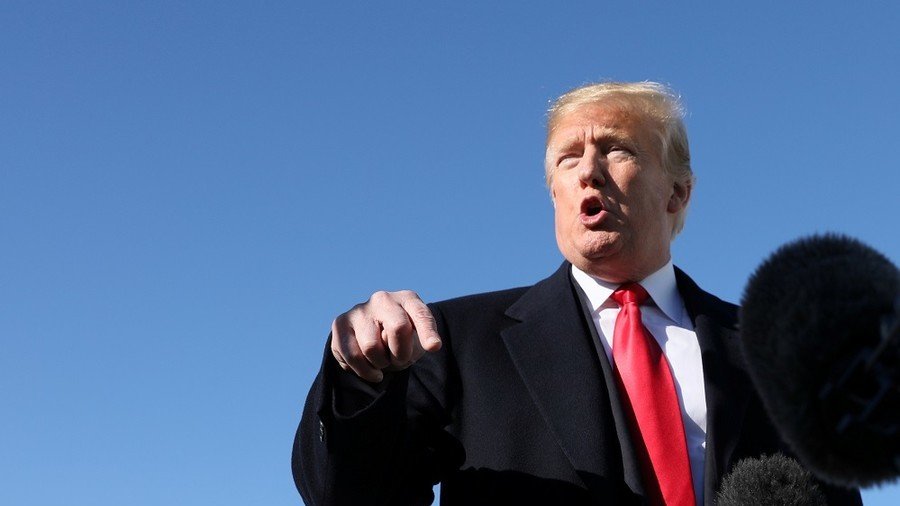 The missing Saudi journalist Jamal Khashoggi appears to be dead, US President Donald Trump has told reporters, saying there would be "severe" consequences for whoever is behind it.
"It certainly looks that way to me," Trump said when asked if Khashoggi was dead. "It's very sad."
Khashoggi was last seen entering the Saudi consulate in Istanbul, Turkey two weeks ago. Turkey has accused Saudi Arabia of sending a hit squad to abduct and assassinate the journalist, who wrote a column for the Washington Post. Riyadh has denied responsibility.
READ MORE: Suspected member of Khashoggi 'hit-team' dies in mysterious 'traffic accident' in Saudi Arabia
The potential consequences for Saudi Arabia "will have to be very severe," Trump told reporters on Thursday, before departing for Montana. "I mean it's bad, bad stuff, but we'll see what happens."
"It will have to be very severe," Trump said of the potential consequences for Saudi Arabia following the investigation into the disappearance and alleged death of Jamal Khashoggi. "I mean it's bad, bad stuff, but we'll see what happens," Trump said. pic.twitter.com/9niLLIukBJ

— POLITICO (@politico) October 18, 2018
"Unless the miracle of all miracles happens, I would acknowledge that he's dead," Trump told New York Times reporters inside the Oval Office shortly before speaking to the press at Joint Base Andrews. "That's based on everything — intelligence coming from every side."
"We're working with the intelligence from numerous countries," he said. "This is the best intelligence we could have."
Trump dispatched Secretary of State Mike Pompeo to Saudi Arabia earlier this week, to press the Saudis on investigating Khashoggi's disappearance amid reports that Turkey had evidence he was murdered and dismembered inside the consulate. No evidence has yet been made public.
After receiving the results of the investigation, the US government will be making a "strong statement," Trump added.
Last week, twenty-two senators sent a letter to Trump demanding an investigation into Khashoggi's disappearance and alleged murder under the Global Magnitsky Act. Under the 2016 law, the White House has 120 days to conduct the probe and impose sanctions on those responsible.
In the absence of confirmed information about Khashoggi's fate, there has been a mounting outrage against Saudi Arabia, with major corporations and government officials announcing they would not attend the upcoming investment conference in Riyadh. US Treasury Secretary Steven Mnuchin initially said he would not boycott the conference, but announced on Thursday morning he would bow out.
Like this story? Share it with a friend!
You can share this story on social media: