Pompeo complained that North & South Korea talk peace without him – South FM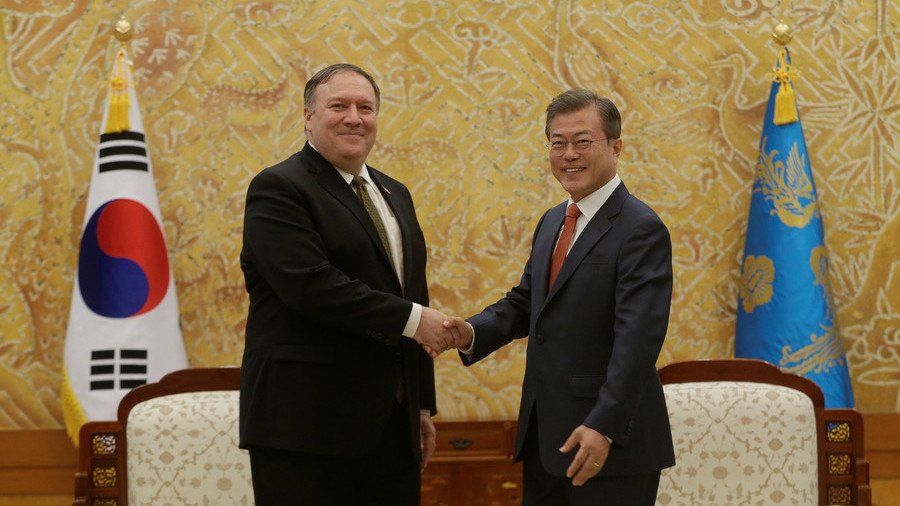 The US Secretary of State expressed "discontent" with peaceful negotiations between North and South Korea, which signed a military pact during last month's summit without consulting him.
True to the spirit of American exceptionalism, Pompeo complained about being left out of the loop regarding the historic peace talks between the two Koreas. US President Donald Trump never skips a chance to brag about his supposed contributions to peace between the nations, extending the US's addiction to interventionism even to bilateral treaties like this one – negotiations between neighbors half a world away from American shores.
Pompeo's complaint was revealed by South Korean Foreign Minister Kang Kyung-wha, speaking to an opposition lawmaker about a recent phone call with Pompeo. "I wouldn't say he made strong impressions. [It was] discontent, about how he was not briefed sufficiently," she said.
South Korean President Moon Jae-in and North Korean leader Kim Jong-un agreed to set up a no-fly zone near the border, end military drills, and begin removing landmines and guard posts in the De-Militarized Zone separating their halves of the Korean peninsula, among other measures. The Pyongyang meeting last month was their third such summit.
The Trump administration appears concerned that the two leaders are getting too friendly as it seeks to wring further concessions out of Kim – specifically, the irreversible dismantling of North Korea's nuclear weapons program. An anonymous South Korean source quoted by Reuters believes the Americans were worried the South was making too many concessions ahead of last weekend's summit between the North and the US.
One wonders how Korean leaders are supposed to negotiate, given that it was Trump who canceled Pompeo's scheduled North Korean visit in August, pointing to a lack of progress. It's unrealistic to expect the Koreans to sit on their hands as the US stubbornly refuses to show up for peace talks. The summit in Pyongyang was called to restart negotiations between the US and the North.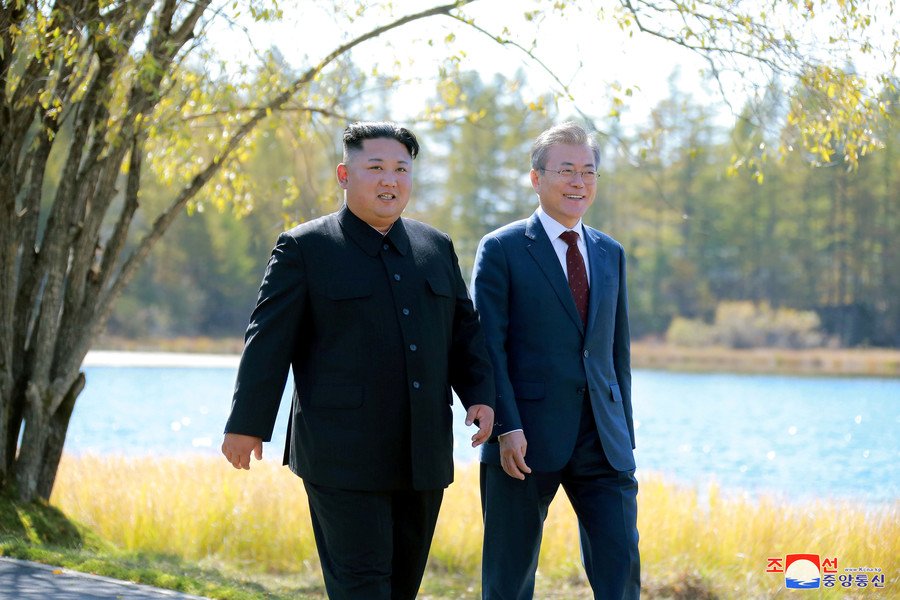 Pompeo has since made another trip to Pyongyang, this past Sunday, for a summit that was called to restart negotiations between the US and the North. He returned home without setting a definite date for the next meeting between Trump and Kim, though he did convince the North Korean leader to allow inspectors to visit the country's nuclear test site and confirm its demolition.
In addition to dismantling its test site, North Korea has enacted a moratorium on all missile tests, but Kim seeks a show of good faith from the US in the form of sanctions relief before it relinquishes its nuclear arsenal. "There is no way we will unilaterally disarm ourselves first," said Ri Yong-ho, North Korea's foreign minister, speaking at the United Nations.
You can share this story on social media: