Pompeo's 'favorite' translator & guard's weapon left behind during Pyongyang talks – reports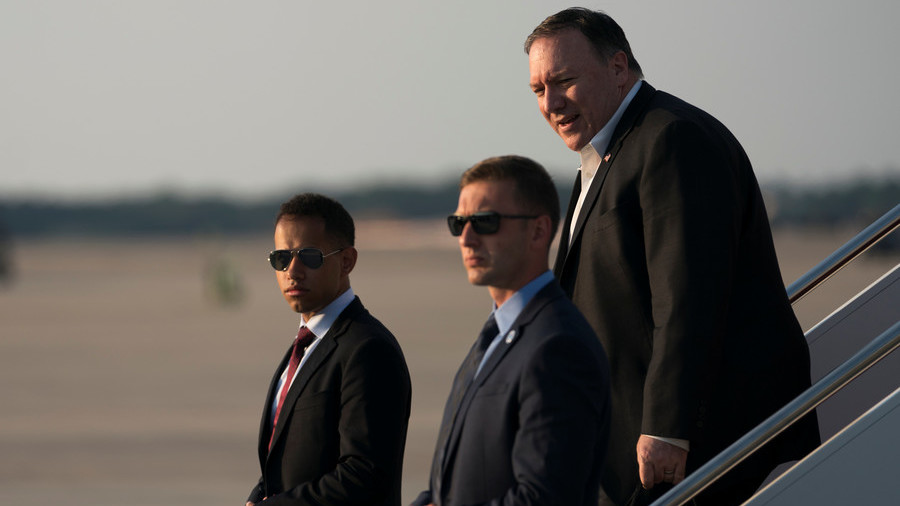 Tight North Korean security left US Secretary of State Mike Pompeo literally unarmed during his trip to Pyongyang. His guard was reportedly asked to hand off his weapon and his preferred translator barred from the meeting.
The restrictions for Pompeo's recent talks with North Korean leader Kim Jong-un were voiced by his 'old' diplomatic partner, Kim Yong-chol, a former North Korean spy chief who has been negotiating with the US on nuclear issues.
The official firstly made it clear that Pompeo's preferred translator was not welcome at the talks, according to Bloomberg citing a pool reporter traveling with Pompeo.
Pompeo's bodyguard was also ordered to leave his weapon behind during the negotiations. He reportedly tried to shrug off the demands, jokingly calling the bodyguard just a "big guy."
Such an approach to security is not something new for North Korea. Kim Jong-un's famous bodyguards always maintain a safe zone around the leader no matter what it takes – even if they have to run close to his car.
During the historic Singapore summit with US president Donald Trump, it was difficult to spot Kim behind the wall of the men in black.
Like this story? Share it with a friend!